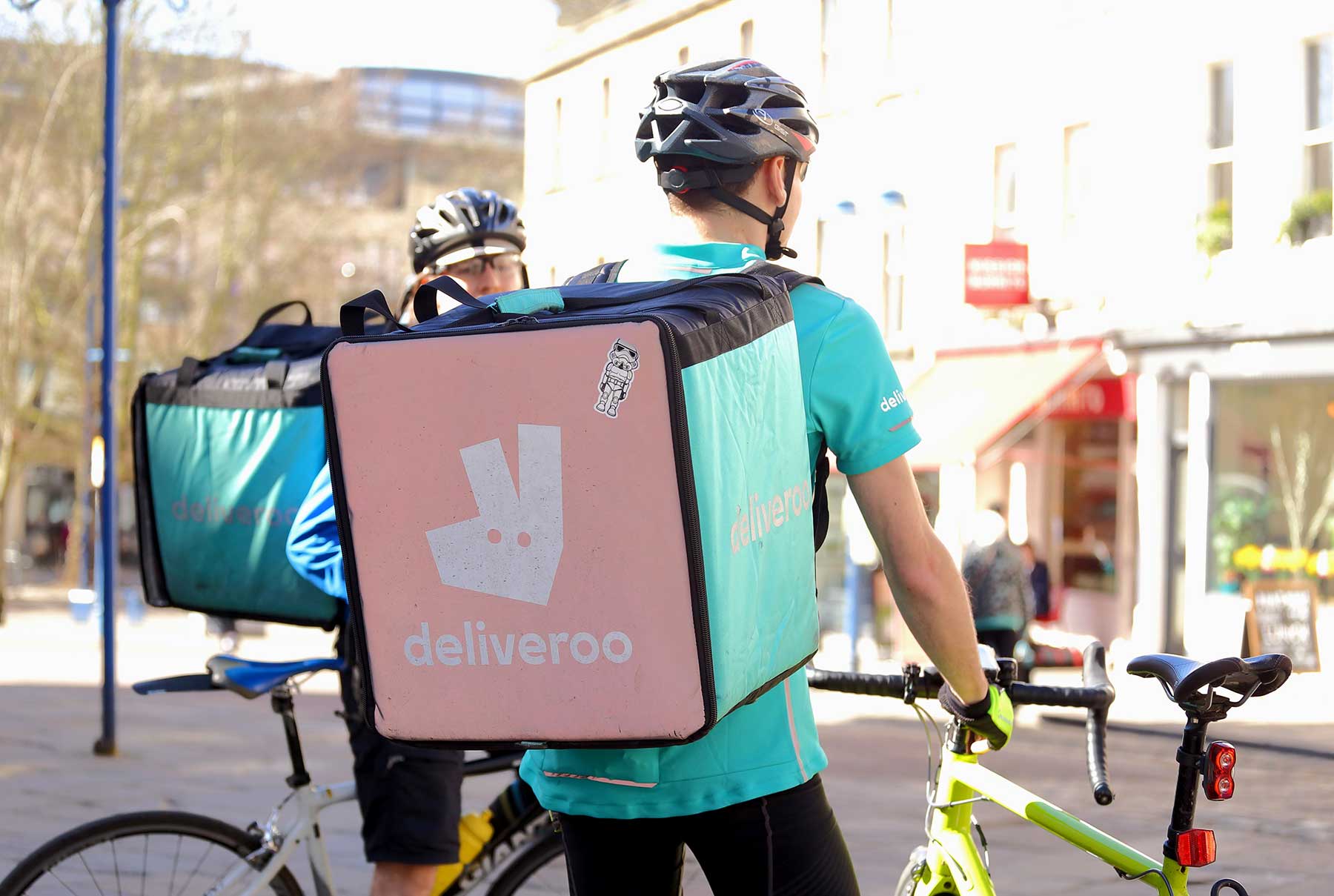 Amazon Invests in Deliveroo
by Kate Chaundy
on 23/05/2019
This week the retail giant Amazon announced that they had made a big investment in the British food courier Deliveroo. We don't know exactly how much they've put in but it was part of a funding round of £450 million. That's a lot of dosh and the investment has sent ripples through the food industry in several directions.
For starters (pardon the pun), it signals a further development in the battle between Amazon and Uber. According to the Financial Times, Uber was thinking about buying Deliveroo last year but the sale didn't materialise and Deliveroo has thrown its lot in with Amazon instead. Amazon tried its own food delivery service, Amazon Restaurants four years ago in response to Uber's entry into the market with Uber Eats. It didn't work out, so now they're trying again albeit a bit more cautiously since they have the financial muscle to have bought Deliveroo outright.
Deliveroo's new investment gives them a boost against its rival Uber Eats as well as the dominant player, Just Eat, though the latter still remains three or four times as big as the other two combined. The company says it will use some of the new funds for international expansion. In European terms, none of the UK's top delivery companies are as big as Germany's Delivery Hero, for example, which operates in 40 countries as compared to Deliveroo's 14.
Deliveroo, which is basically a tech company that continues to refine its methodology and business model in providing restaurants with dedicated couriers, also plans to invest more money in so-called 'dark kitchens'. These are the huge kitchens often housed in warehouses which can service food deliveries for a range of clients.
This is not good news for small restaurants and pubs who don't have the capacity to cash in on the delivery boom. That boom is also worrying the supermarket giants who see it as a threat to grocery spending.
Food delivery, according to MCA, was worth more than £8 billion last year, up more than 13% year-on-year. Half of the orders come from 18-34 year-olds. The trend is likely to continue. This means less eating out and less home cooking. That won't please the likes of Jamie Oliver, mind you, that's the least of his problems at the moment.