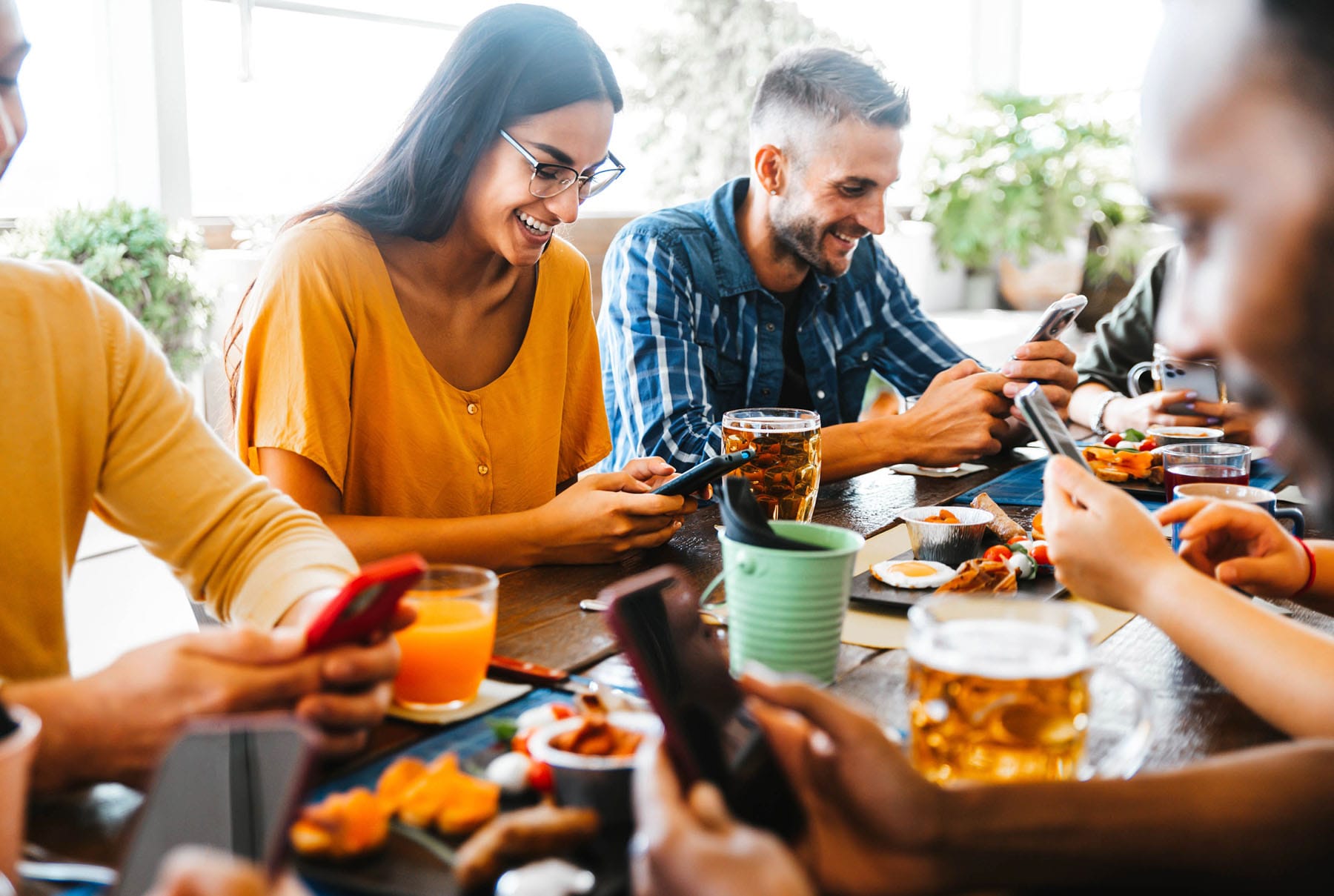 BILL PLEASE!
by Paul Pisani
on 18/01/2023
A question for you all, do you find ordering by app (rather than a physical menu in hand), app-ealing, or, app-alling?
A legacy of the lockdown days, in some restaurants and pubs, is the experience of viewing the menu by app, rather than the humble and classic menu in hand.
At Eat With Your Eyes, this experience divides opinion. There are some that prefer the modern approach and appreciate the sustainability, B-Corp credentials of this activity. However, there are those that feel the eradication of 'paper in hand' takes away from the experience and also hinders your ability to view the menu as a whole. Often only being able to see one section at a time, not being able to swiftly switch to drinks as easily as you would with a menu in hand – maybe the opportunity to be upsold and consider other dishes, sides and drinks pairings is being affected.
As bonafide menu connoisseurs, we love the look and feel of a menu and the experience you can have perusing it. We love the fact that a menu can say so much about the brand and experience. The stock, the format, the font, the tone of voice, the colours – it can say so much and gives you an instant feeling of what to expect (good or bad).
The advent of the app menu does somewhat take away from this. However, is this a good thing or a bad thing? We published a poll on our LinkedIn page and, out of 46 responses, 96% said they prefer a menu in hand and just 4% said they prefer the modern approach of an app.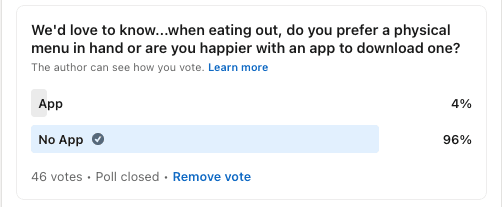 Finally, on another menu app-related topic, we are seeing the rise of the ability to split billing through apps to help share the love and spread the bill more fairly. Taking away the very British embarrassment of, quite frankly, not saying anything but simmering silently when somebody in your party orders the fillet steak and Chateauneuf du Pape, whilst you have the soup and a tap water! Going digitally Dutch without the awkward calculator app making an appearance on a phone. Do you think this is a good thing? We imagine so, especially with the rise of younger people dining out as friends more and more. You don't even need to see a bill these days, the app takes care of it all for you.
Oh, what a time to be alive!
Bio: Paul Pisani – New Business Director at Eat With Your Eyes.
With over 20 years in creative services, Paul establishes both new and ongoing relationships for brands, and is your first point of contact at Eat With Your Eyes.