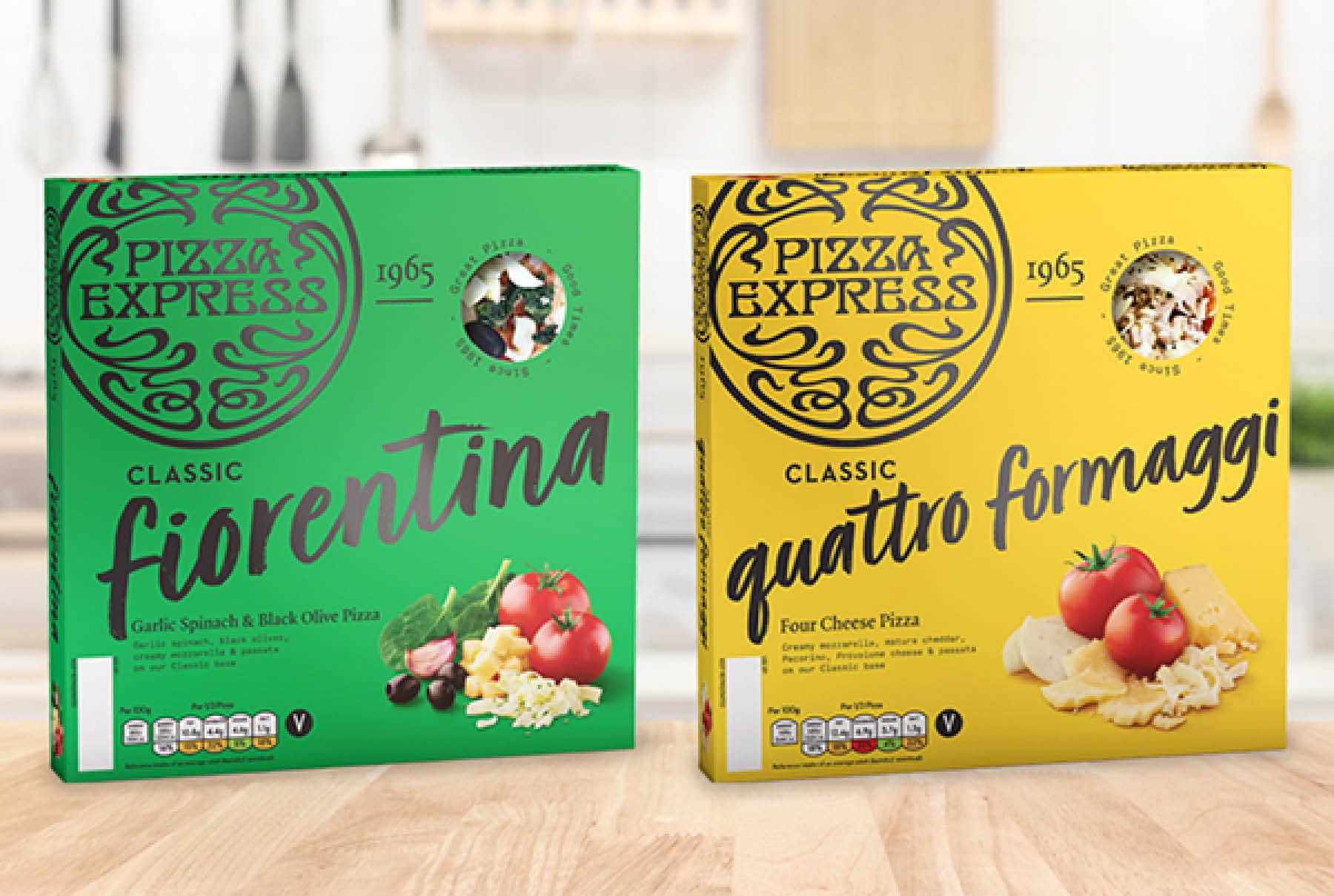 BRINGING YOUR HOSPITALITY
BRAND TO RETAIL
by Lois Hillier
on 21/04/2021
As part of our ongoing conversations over the last few weeks, a topic that is still hot news is the concept of 'restaurant to retail'. Hospitality brands for many years have ventured into supermarkets with their offerings to give us a taste of their brand at home. From the classic Pizza Express pizzas to the latest croissants from Pret, there's many layers a brand can interpret that helps create that awareness for themselves. But the balance of weighing up how much time is spent on their retail offerings, as opposed to the sit-down restaurant offer, can be a matter of how the brand is perceived as a whole.
But what makes us want to pick up our favourite hospitality brand products in the supermarket anyway? Surely, we want to taste, smell and see it first-hand and have a chef cook up the perfect experience in the establishment it was first intended for. Well, the Pandemic has certainly turned that on its head – and here we are drooling over those Pret croissants as a reminder of where we once enjoyed a freshly warmed croissant over a cuppa with a friend.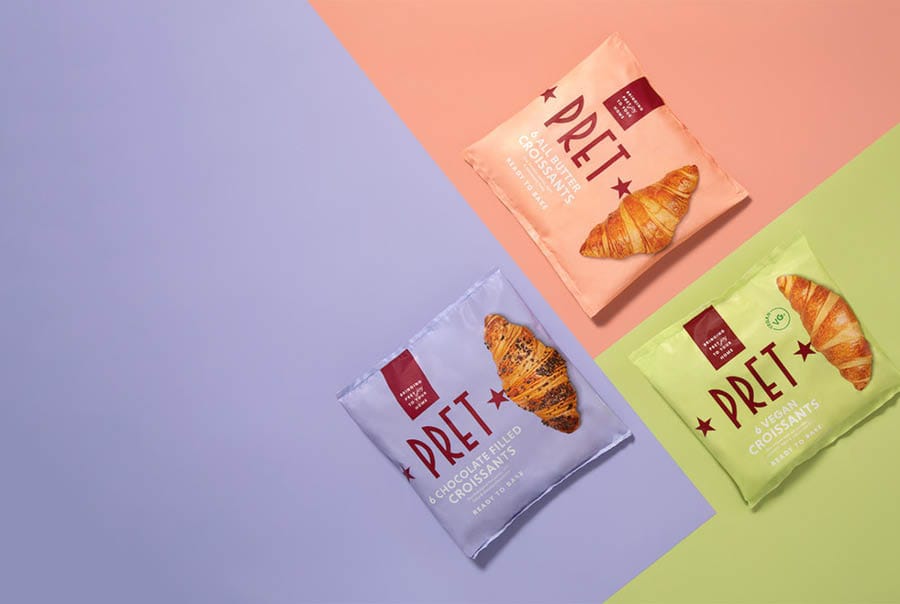 That also takes us back to the importance of creating great brand awareness online. It's a conversation starter and one that is now accessible across the nation. And what better way than to have a product at the end of it, something completely accessible to everybody that will then reinforce the brand awareness for the conversation to continue.
But it is not just the awareness on social that we can rely on. What makes us choose that product in the supermarket in the first place? Is it the brand? Or is it something much deeper? I for one choose most things on their 'qualities and ethics'. As a 'conscious consumer', for me it is important that the brand story is transparent and easy to understand. This isn't some boring manuscript that is given – but is told through the design and packaging itself.
Gaining customer engagement through design will decide how quickly your brand gains traction. We as consumers thrive off ease and convenience but also 'dwell time' in supermarkets is absolutely essential to the newbies picking up your product. That stand-out appeal can be justified by breaking the norms of your competitors and most importantly, if you tell your story well, you'll have them hooked!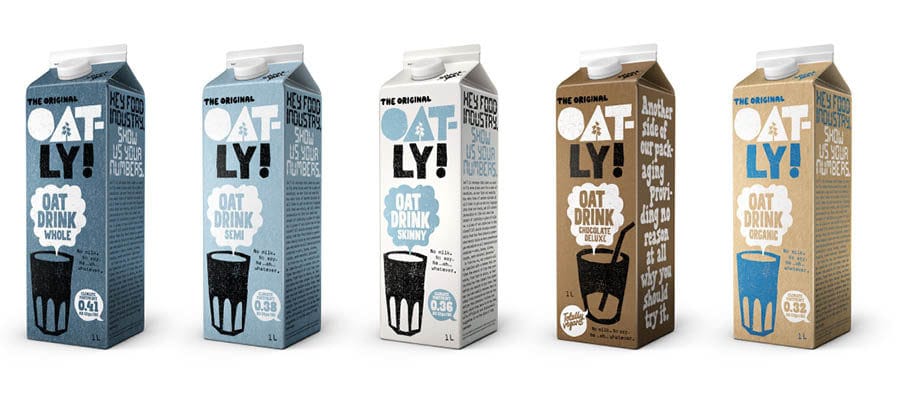 I recently read a really interesting debate on the differences of 2 oat milk packages. One, being the famous Oatly story, and the other – Alpro oat milk. Oatly had a brand story that pulled you into their world, making you as a consumer feel that YOU have made the best choice yet by choosing their drink. Yet Alpro took a very different approach, it merely stated the uses of their drink: great in smoothies, in porridge or 'as it is' and so on. I, as an avid lover of Oatly thought SURELY they would come out on top, but interestingly there was huge praise for the other too. Some felt the Oatly story made them feel as they were part of a 'cult' and yet the Alpro straight away made it very clear of its intentions.
Why am I mentioning the above? Well for one, it's important to understand your audience. What does the consumer really want to know? But also, it goes back to 'convenience'. Your product needs to speak a thousand words in just five. The element of trust is huge, you're asking a customer to spend their hard-earned cash on YOUR product. And your one piece of packaging needs to do all of that!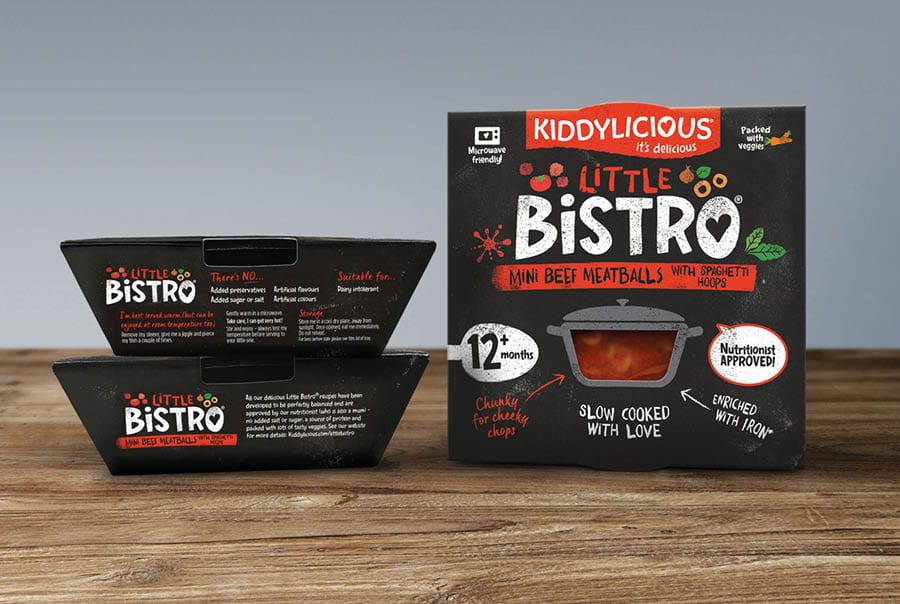 Here at Eat With Your Eyes, we've had the pleasure of working for some truly brilliant and inspiring brands. From baby food, to vegan dog food, alcoholic brands and beyond – telling the brand story leads to a more fulfilling consumer experience. Piecing together the function, style and in-depth story of a brand is an art – and we live to build them.
So, if you have a product ready for retail or a brand that needs some support, talk to us!

Bio: Lois Hillier – Senior Designer at Eat With Your Eyes.
With 5 years experience in the Eat With Your Eyes studio, Lois is a well-established member of the team creating brands from concept to completion. Researching, creating insight and grasping up-to-date trends comes hand in hand with harnessing expertise in the field of the hospitality sector and everything food and drink.
Image Source –
pret.co.uk / pizzaexpress.com / oatly.com / eatwithyoureyes.co.uk