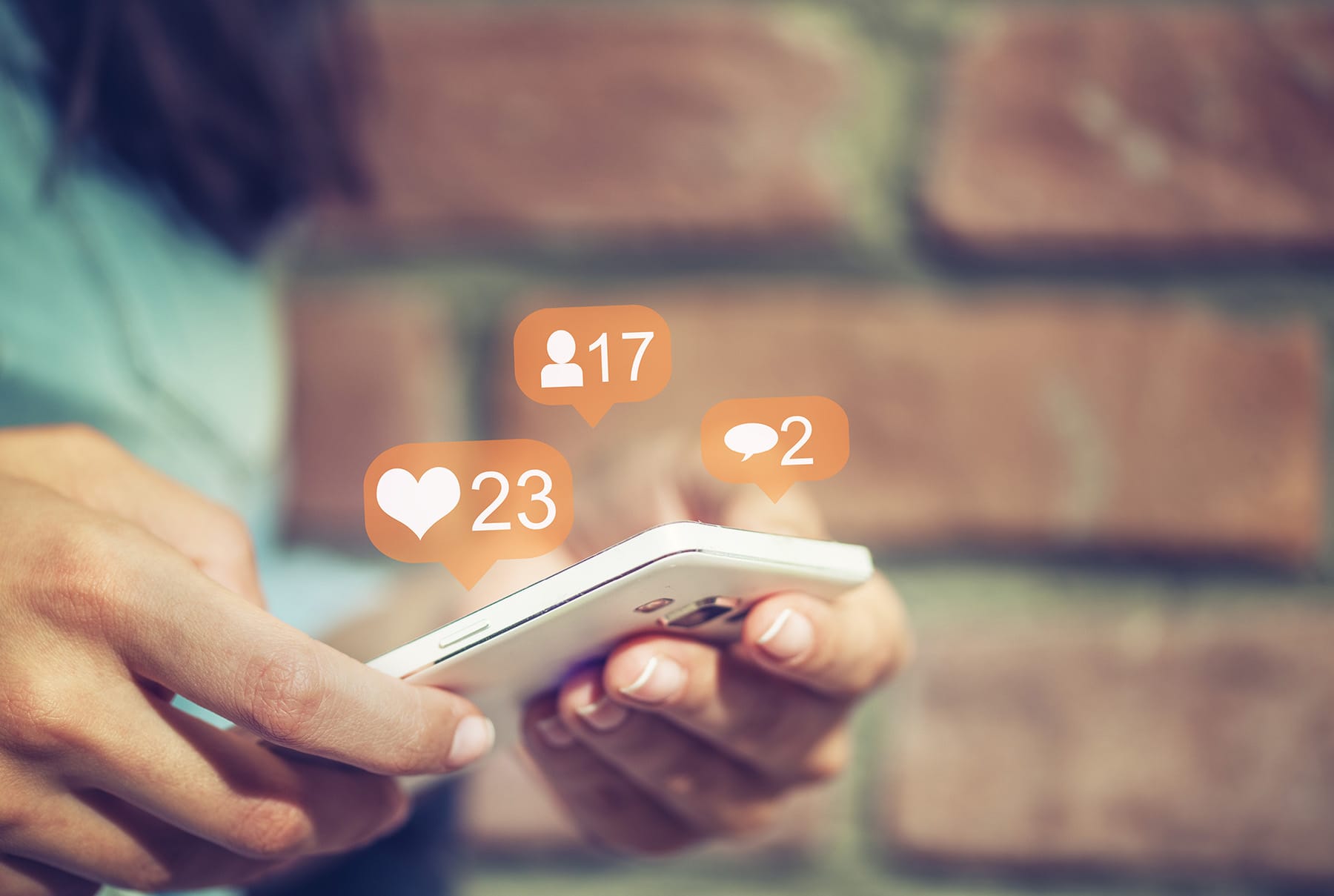 GET YOUR CUSTOMERS TALKING
by Tony Chambers
on 28/04/2020
There have been a number of excellent articles and posts from various industry specialists on the current and future dining out landscape in the UK linked to this crisis. I've enjoyed reading David Chenery, Kamila Laura Sitwell, Simon Stenning and Katherine Heath to name a few.
I thought it would be worth exploring the value and importance right now of a considered and appropriate customer brand engagement campaign as current public lockdown restrictions slowly evolve towards and beyond our beloved Hospitality sector being open for business again – at least in some early soft opening formats.
I passionately believe that now is not the time to shut off our engagement with our customers just because our doors are closed to them.
Now is the perfect time to re-evaluate where your hospitality brand currently sits in this fast changing landscape, look at the positive opportunities to differentiate your proposition and offer further aligned with this but still true to everything you stand for, then prepare and plan a customer engagement strategy which leads the customer from the present situation to when you open and a brighter exciting new future.
I see 5 key brand engagement steps you could consider to make this happen…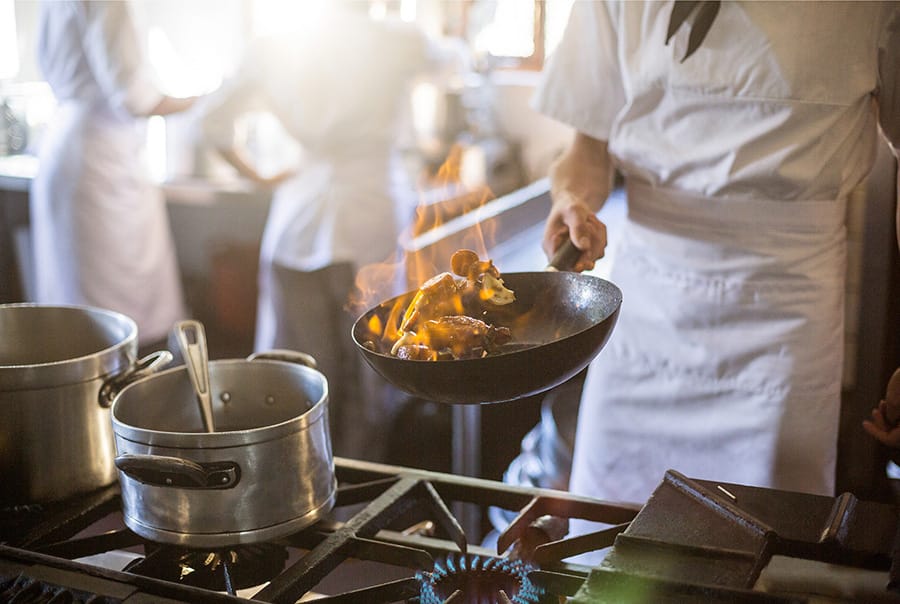 1. Reflect, re-evaluate and innovate
Now is the perfect time to reflect and re-focus on who you are, what has made you great, unique and special before this crisis.
Hold these values and make sure you consistently stay true to them. But this space offered is a real opportunity to positively move your brand proposition and offer forward – because the world out there is changing fast, and consumers will be coming back with some different expectations and values. Maybe access to new consumer behavioural insight would be a great start. We know stress, concern for health, wellbeing, a balanced living will be high on that list of concerns. What new and exciting dishes can you cook up? What deeper, more enriching and memorable experiential touchpoints can you add? How can you capitalise on consumer hunger and craving for social experiences and exciting dining occasions when they are free to do so again?
2. Stay connected and engaged with your customers
This should be happening right now too.
We see many pro-active brands already doing this, particularly through their digital and social media channels – Leon, Pret, Wagamama, Hawksmoor, Pizza Express to name a few. These agile and future-focused brands are very much keeping their relationships with customers alive and healthy, and future-fit.
Don't keep reminding your customers of the current restrictive lockdown environment we are stuck in – remind them of what they are missing and what they have to look forward to. There's no shame in selling the great product offer you have and which has made you successful to date.
Remind customers of why they love your brand, that you are still thinking about them, dreaming up new offers and experiences which will make their next visit even better, more enriching, more fun, more satisfying.
Start sharing all the exciting new development ideas and offer evolutions you are undertaking in step 1.
Get a real positive brand conversation and tone of voice going. Share new dishes ideas, images of new experiential touchpoints you are introducing, involve your customers and get their thoughts and feedback on your plans, make it interactive, fun, and exciting. Start to build excitement and anticipation. Make sure you have a vibrant, positive, engaging and experiential social campaign and calendar of activity in place and consistently delivering your unique brand messages during this current period. And don't forget your website, as it's the first port of call for many consumers eager to know what you are up to with your outlets closed.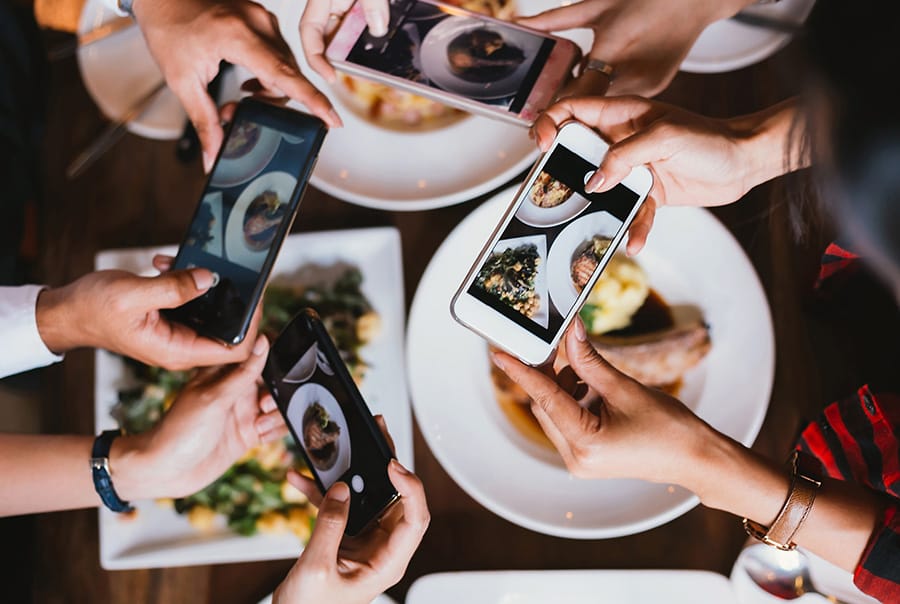 3. Welcome back!
We're all eagerly reading daily Government briefings and specialist opinions on when this lockdown will be eased and a phased re-opening of hospitality venues will be possible in some format.
So the time will come when you will need to be able to share this news with your customers and beyond to attract new custom.
You will need a high quality 'welcome pack' in place which reflects all the great development work you have been doing – to share with consumers across all available platforms – which reflects all that is great about your brand as well as all the exciting new innovations they can try.
4. Reassurance and retention from day 1
Many consumers will have real concerns about eating and drinking out again as restrictions are lifted.
So naturally you will need to have a really effective operational plan in place which ensures their safety as well as that of your people.
There have already been a number of excellent articles published on this and how it might work -and that of course will be different depending on whether your business is a sit-down restaurant, a pub restaurant, bar, café or fast casual food to go.
But whichever business format you operate, you will need an excellent brand communication plan in place from day 1 which adds total clarity and reassurance to your customers that they are safe, well looked after – and they will still have a wonderful social experience with you, every step of the journey.
There will be much to consider in terms of the right message in the right place at the right time, from social media channels to your website pre-visit, to wayfinding and at purchase points and beyond on site, including…
• Safety, hygiene, social distancing management
• Control of customer queuing and customer flow as they shop
• How meals are prepared in kitchens, brought to tables, ordering and payment
• Safe secure packaging which still presents the food as freshly prepared, appetising, healthy and appealing
• Will you be using disposable single-use packaging and condiments for this temporary period to reduce contamination risks?
• Disposable menus, or pre-ordering of menus via app or order portals
• Post-visit feedback. Make sure you keep building your offer, listening to customers, addressing concerns, developing on what they love etc.
These messages can be delivered with confidence, integrity and skill to enrich and build your brand connection with your customers.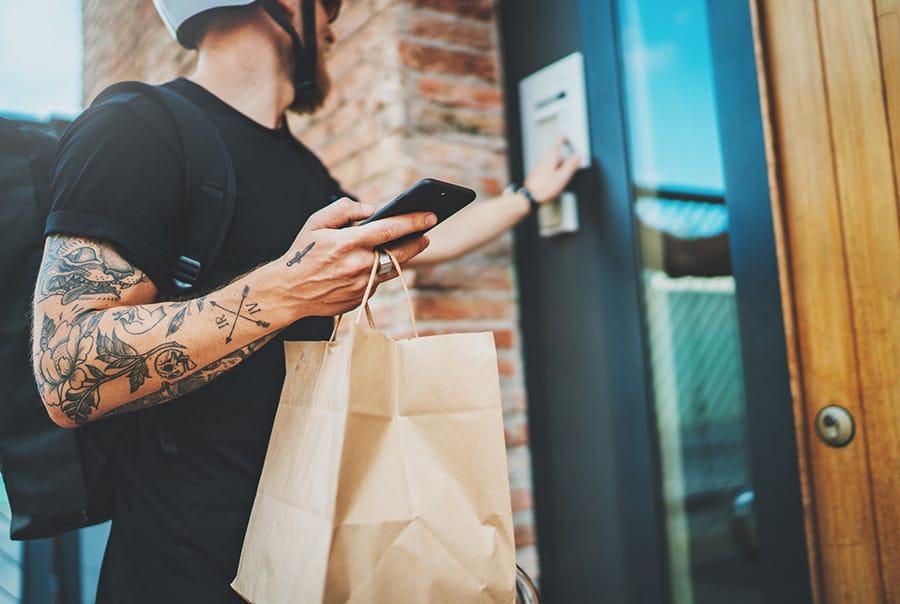 5. Future-thinking
This crisis changes everything – old certainties are gone.
And consumers will come out of this with a shift in many old habits and a sense of what their needs and expectations from eating & drinking out are.
So hospitality brands will need to be much more flexible in this new world, constantly evaluating and evolving the brand proposition, offer, customer experience and relationship to grow and retain loyalty (but always consistently built on the brand's founding values, never sacrificing them).
Here are just a few trends to consider in this new landscape as we exit the current lockdown…
Flexibility and ability to shift direction quickly :
To meet new customer behaviours and requirements.
Erratic customer footfall and reactions to events happening such as sudden surges in virus outbreaks regionally.
You will need a clear Plan B to cope with the uncertainty.
Wellness and healthy eating :
Nutrition, energy, freshness, provenance and trust in quality. Wider lifestyle values will grow such as sleep, rest, fitness, a better work-life balance.
Flexible work lifestyle patterns are now here to stay :
We are all figuring out how to do this better and some of it we actually like and see real benefit in; a better balance without loss in productivity or quality.
You will need to stay close to what this means for your business in terms of what, where and how customers eat out.
A more ethical and caring society :
Which wants to give our planet a chance, and wants a fairer deal for the less privileged in society. Social Purpose should be considered a new key pillar in your overall brand proposition and mission.
Consumers will increasingly judge brands by their position and reaction to this crisis, plus wider environmental and ethical behaviours and values. We all now need to create, build and execute market and consumer brand engagement
propositions which reflect these growing concerns and values.
Sadly, there will be many casualties in this crisis, and some very good hospitality brands will go too. But we should all see this as a real opportunity to move adeptly with the new challenges we confront.
Hospitality will not die – there will be significant opportunities for the brands who survive as well as new hungry innovative brands coming into the market, because we as consumers will more than ever cherish the value of going out to eat, drink, socialise. We will be well and truly fed up of cooking all our meals at home and ordering take-aways.
So let's make sure we are ready to deliver the social joy and experience of eating out which our customers will crave when the time is right.