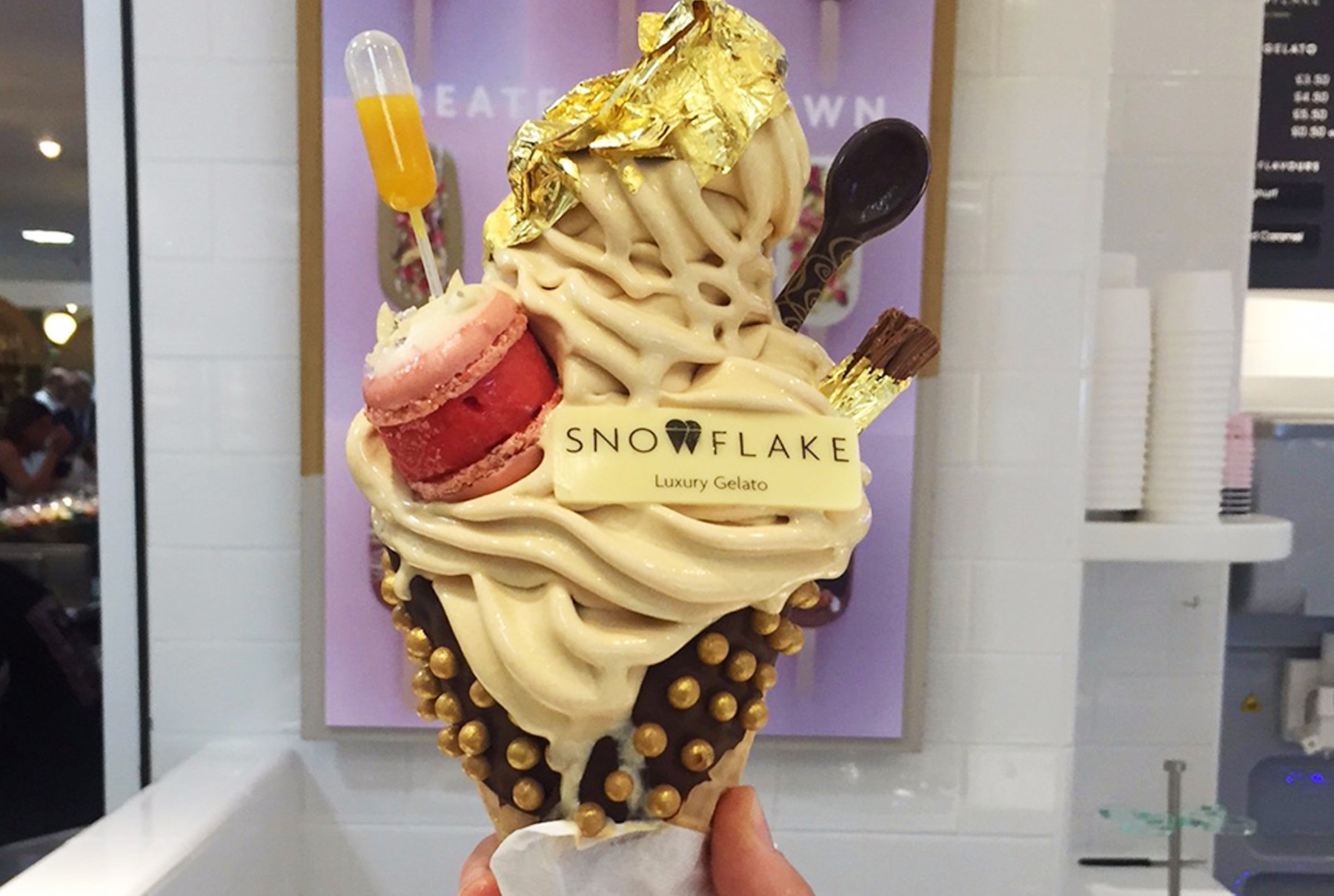 Golden Summer
by Kate Chaundy
on 25/08/2017
Our summer weather might be suspect and often disguising itself as more of a dark Autumn day, but that doesn't stop the influx of summer desserts on offer on menus across the land. We may be likely to treat ourselves to a sugary delight but would we pay over the odds for one? How about £99? That's how much the new Billionaire's Soft Serve 99 will cost you at Selfridges – complete with a gold-leaf coated flake and spoon.
As documented in this week's Evening Standard, the gelato is interspersed with caramelised pecans and Belgian white chocolate truffles with a raspberry sorbet macaroon, fruit-filled pipettes and edible "diamonds" on top. The 99 reference is to the traditional Cadbury's flake placed underneath the gold flake. Selfridges are claiming it's the most expensive ice-cream – surely it's worth the Instagram likes alone?!
selfridges.com
If you're looking to blow any savings on an extravagant dessert – there are others to consider:
Frrozen Chocolate Haute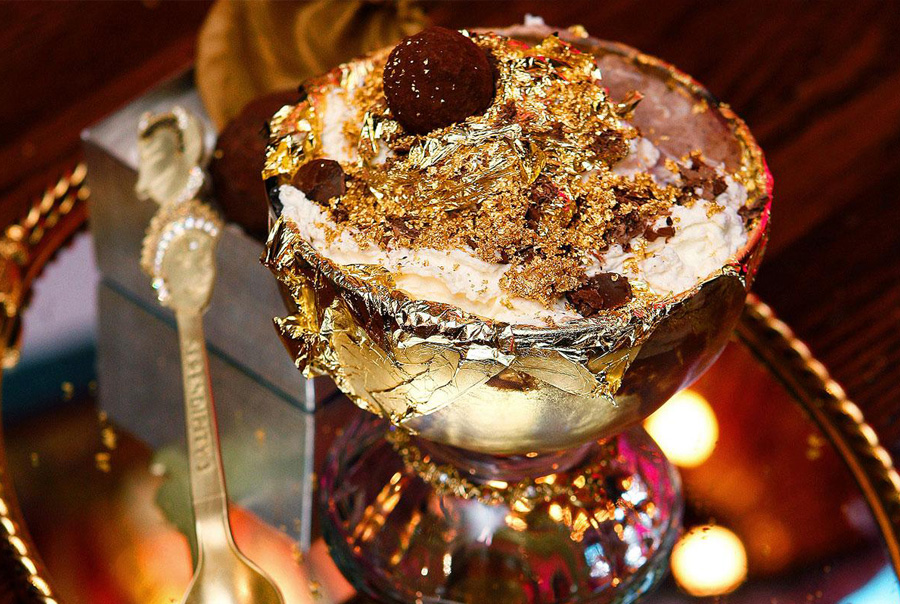 serendipity3.com
This bad boy will set you back $25,000 (around £19,500) and can be found at Serendipity in New York City. The price is so high because it uses 14 of the most expensive cocoas in the world and is topped with edible 23-karat gold. You even eat it with a gold, diamond-incrusted spoon however I'm not sure if you get to keep that…
The Luxury Zebra Cro
Looking closer to home? Try the Luxury Zebra Cro at the London bakery Dum Dum Donutterie. A cross between the doughnut and the croissant, this one will set you back £1500 because it contains Cristal rosé champagne caviar, gold leaf, French delicacy Normandy butter and Iranian saffron-infused butter croissant dough.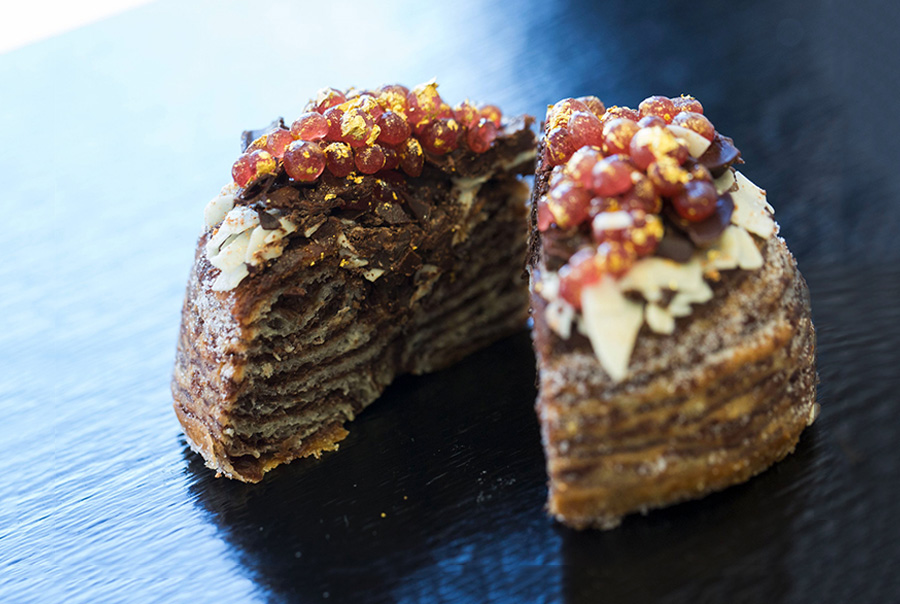 dumdums.co.uk
It looks a bit small so I may order two.