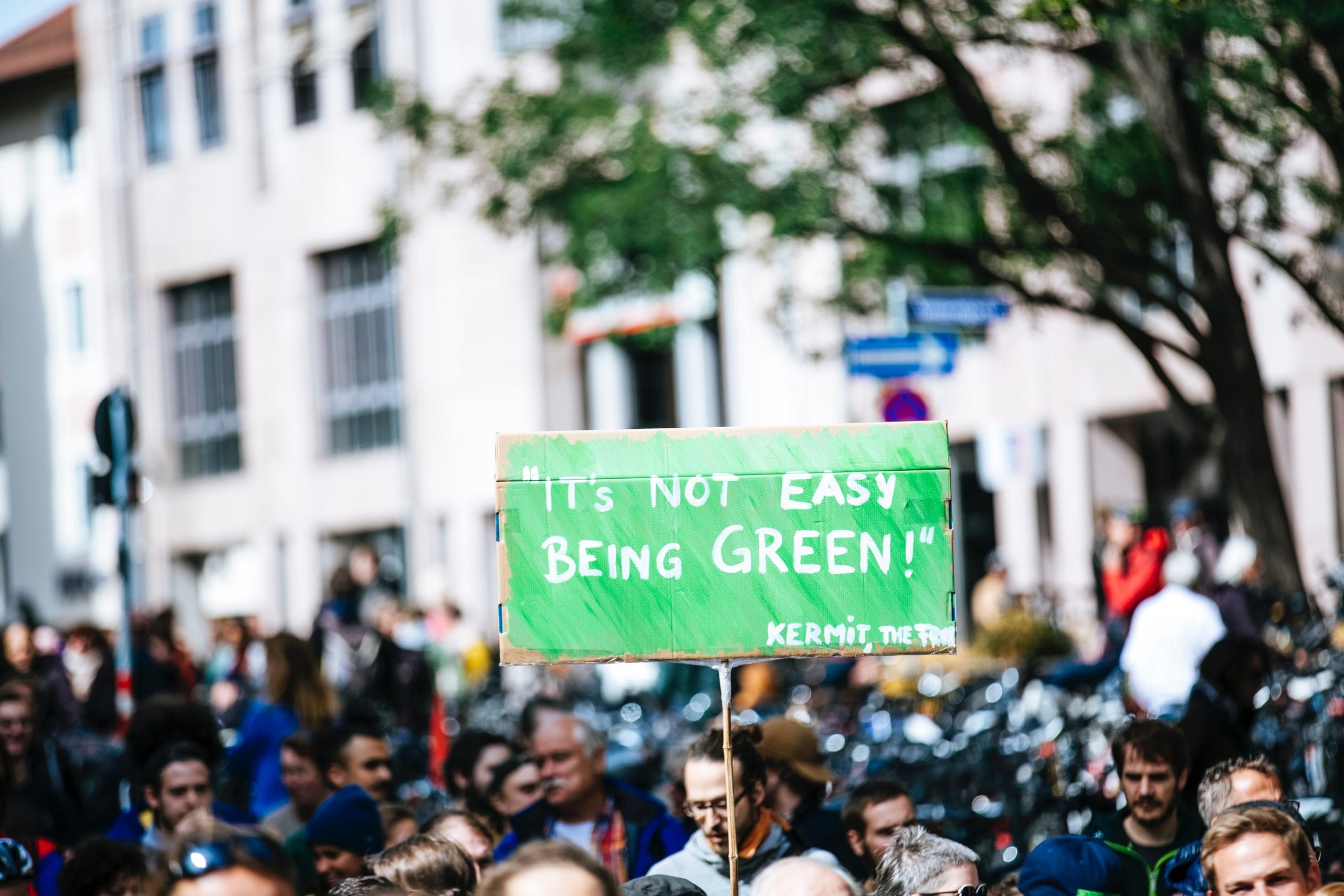 JOIN THE 'GREENAISSANCE'
by Chloe George
on 08/02/2022
Sustainable, green, organic – are they terms that remain true to a brand's ethos in the current climate, or empty claims to boost the 'likeability' of a brand?
Coined as 'greenwashing', many brands have faced criticism over recent years for peddling a green initiative that they are not really implementing in their core values. Greenwashing involves the use of supposed grand gestures through advertising, where the consumer may be more willing to buy a product as they feel they are making the right choice for the planet.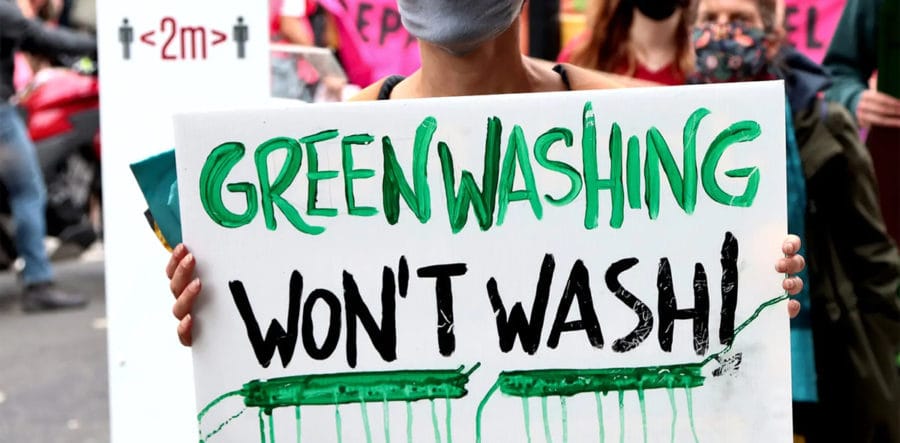 Image Source: Michael Fornton/Flickr
In 2021, Coca-Cola launched a campaign for their bottles made from 100% Recycled PET plastic – but used this advertisement of their efforts to help the planet with an oversight of the single-use plastic problem they were still perpetuating. Coca-Cola were able to capitalise on the transition from green to clear bottles with a recycling angle attached, while still producing single-use plastics that directly go against the 'green' message they are pushing.
While it seems that larger conglomerates often fall short of committing to their sustainable narratives, smaller start-ups are more likely to offer a sustainable approach to products that is integral to their entire brand, not just an execution in marketing trend-hopping. Fitness influencer and entrepreneur Grace Beverly launched eco-friendly supplements within her fitness brand Shreddy, before going a step further and creating fully sustainable activewear brand Tala. When exploring the Shreddy supplements section, the product copy doesn't just state that "Our packaging is fully compostable and conforms to BS EN 13432!" but even details the textiles, where they are derived from, and explains how to correctly dispose of the completely compostable packaging.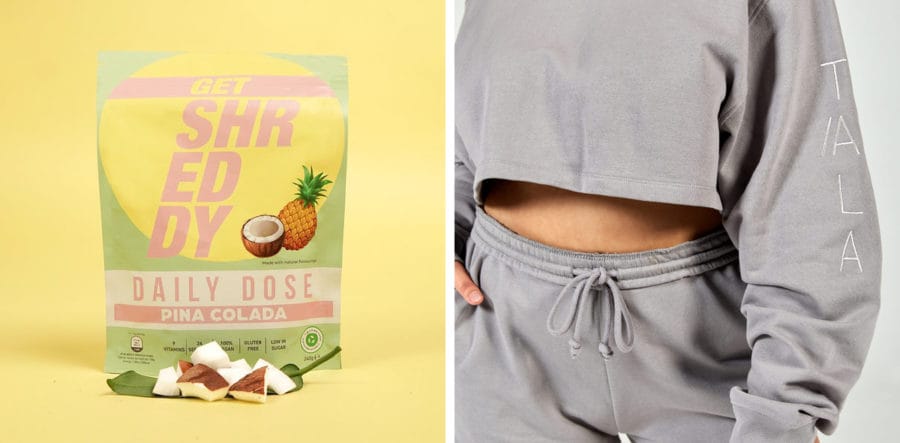 Image Sources: shreddy.com / wearetala.com

The Beeswax Wrap Co offer up plastic-free alternatives to food storage bags and clingfilm but can also back up the main selling-point of their product with behind-the-scenes processes to strengthen their sustainability branding – including being B-Corp certified, operating via solar energy, and working in plastic-free workshops.
Babybel began 2022 by launching a plant-based version of their product, with the vegan cheese wrapped in a fully recyclable and aptly green pouch. With a timely introduction of this new product during Veganuary 2022, it's another important step towards competing with non-sustainable products on the market. But with Babybel saying there is more to come, it's worth considering what it would take for other large established household name brands to become completely sustainable.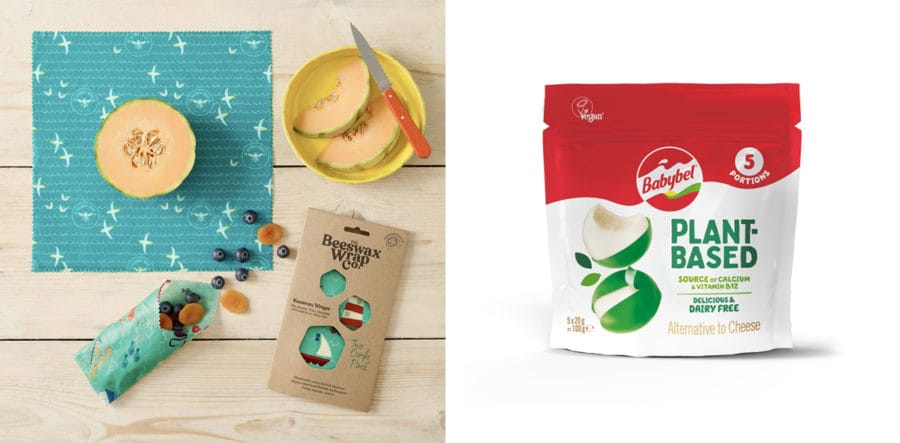 Image Sources: beeswaxwraps.co.uk / babybel.co.uk
It is hugely significant to see up and coming brands solely dedicating their image to sustainability, and in the influencer-rich culture of today, it's even more impressive to see larger household name brands completely dedicate themselves to the sustainability cause. Entrepreneur and Dragon's Den investor, Deborah Meaden chooses to invest in sustainable brands, a clear and strong choice to champion sustainability over what other non-eco brands can offer.
BBC Creative very recently rebranded London Underground's Green Park station in honour of David Attenborough's new documentary series Green Planet. It has become well-known that David Attenborough is a treasure amongst all generations, but to go beyond the documentary format itself and create an immersive marketing campaign urges the public to pay attention to the overriding message – go green to save our planet.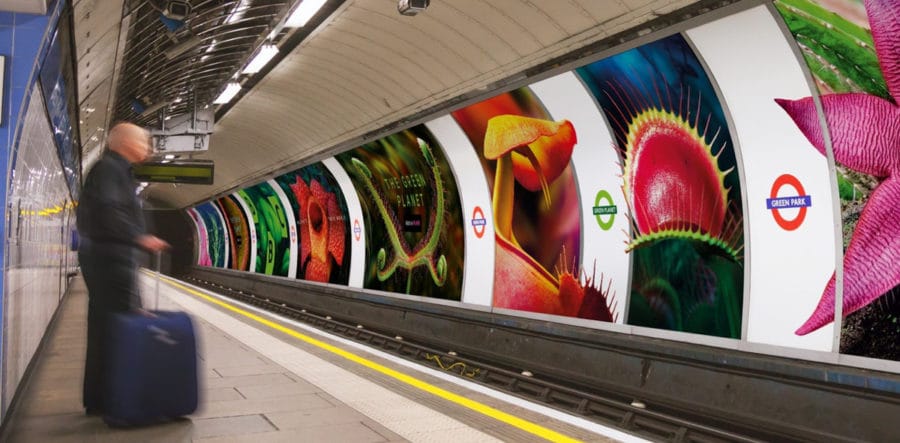 Image Source: BBC Creative
Here at Eat With Your Eyes…
We are aware of the impact we can have as we assist brands in building their image and delivering their message with strength. The design industry makes bold choices for brands and should be using this influence to make a difference and ensure that the nature of consumerism is heading in the much-needed direction of sustainability. As we continue to strive to be a forward-thinking, committed company that actively adheres to our environmental policy and CSR commitments, we recognise that we have the ability to compel other brands to consider the importance of not just sustainability as a selling-point, but as a pledge to their consumer audience.


Bio: Chloe George – Account Executive

With a degree in Film & Television studies, and a passion for writing and social media, Chloe loves to use her creative thinking to research, explore trends, and write.