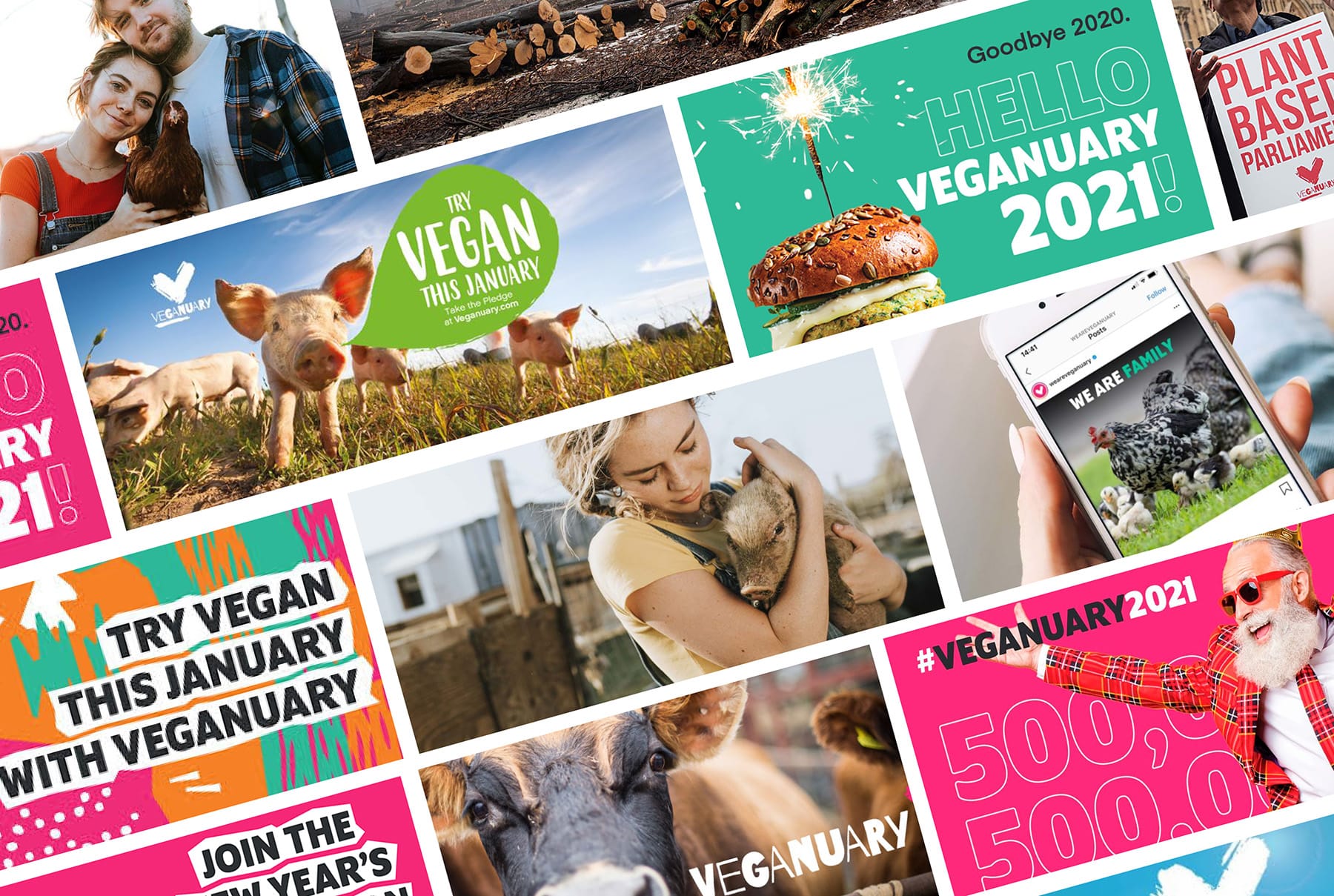 REFLECTING ONVEGANUARY 2021
by Lois Hillier
on 26/01/2021
It's always an exciting time welcoming the year in with Veganuary. Although it hasn't been the opening to the year that we had hoped for there has certainly been a lot of positivity with the amount of attraction and force behind Veganuary. It is without a doubt a trend that has continued to grow. Last year's campaign saw a rise of more than 1200 new vegan products and menus being launched*, we can only hope this continues this year!
As products become more sophisticated and mainstream, the need to stand out in the market is paving the way for some really bold and exciting design. Such brands such as Meatless Farm's latest campaign, hit headlines in recent months for their 'now that's a M* F* Burger'. Their edgy confident statements saw them rise to fame in the alternative meat category, it's one you're not going to forget in a hurry.
There are many innovative products coming to market. I joined a discussion a while back about the concern that large brand companies are jumping on the band wagon of creating new vegan products, and will this affect the smaller businesses that found this niche in the market?
Personally I believe any brand can grow if it has a reputable brand story, and also holds USP's that these larger brands do not have. My example always stands as this: Your regular coconut milk on the shelf has anywhere between 9-12% of coconut in it. The brand Lucy Bee has 99.9% of coconut in their milk. If it wasn't for the brand highlighting their USP's and values, it maybe that I wouldn't have considered spending the extra money for this smaller brand.
With all this in mind, I thought I would share my experiences of some of the best vegan brands and stories to come out of Veganuary and beyond and why I think they've found their place in the market!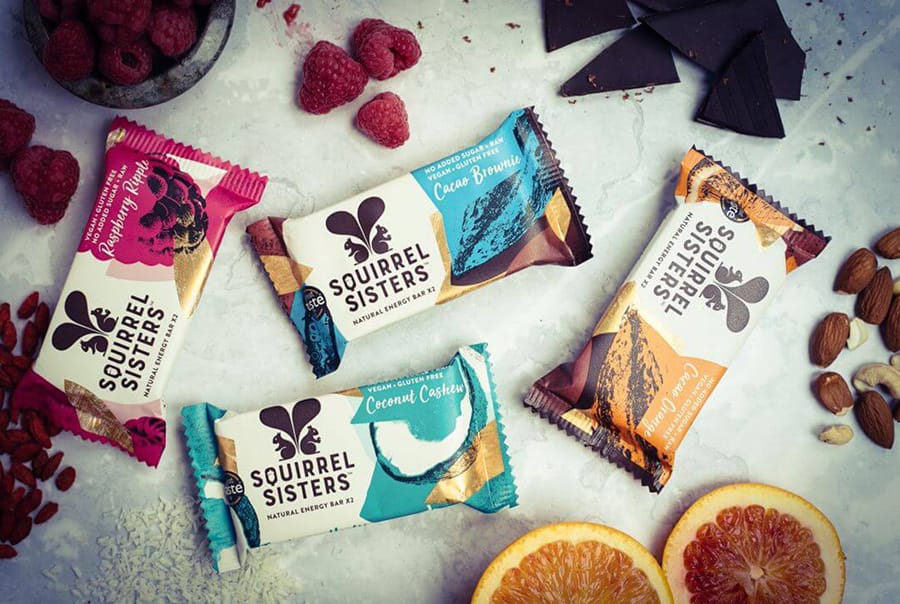 Squirrel Sisters
I recently found out about this brand when listening to a friend's podcast 'Work Actually', where Kate spoke to Gracie and Sophie Tyrrell about their award-winning snacking brand. Their vegan and gluten-free offering is 100% natural and they are one of the only snacking brands in the UK that does not add any syrups or sugar alternatives to their products. They have also just launched their online shop that hosts over 30 products all committing to these promises! Not only does their brand promise a lot on paper, it's beautifully designed and has the heart of their values in the logo design.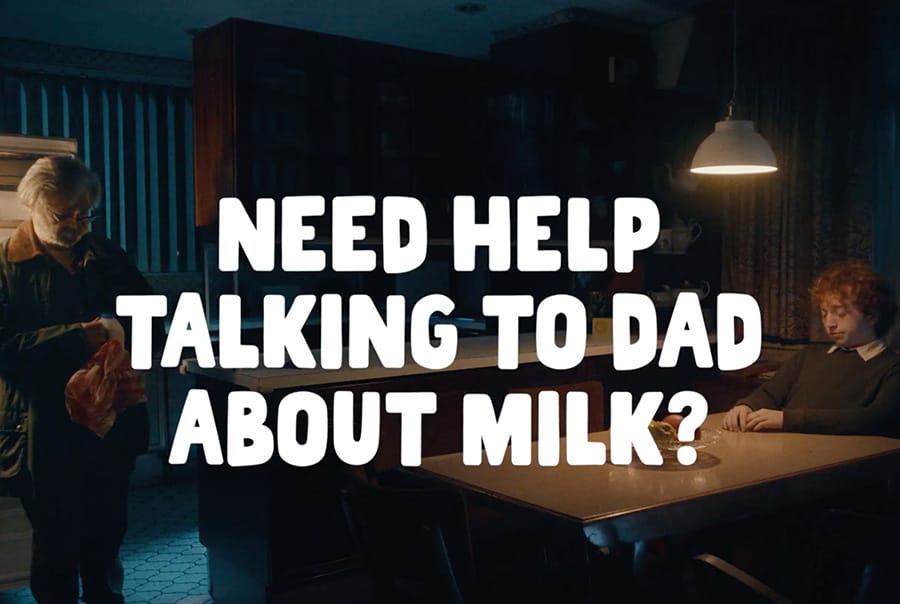 'Help Dad' TV Campaign – Oatly
Once again Oatly is going beyond to bring us some hard hitting fun when it comes to fighting their pledge to get people on the vegan train. Their first TV ad campaign sees them taking on the demographic (middle-aged men) that are least likely to adopt a plant-based lifestyle. Their edgy humour sees teenage children taking on parental roles to entice their dads to give up their cravings for cow's milk. What I love about these guys, is that they have a backing for everything, with online resources to help kids talk to their parents, there is meaning behind everything they do!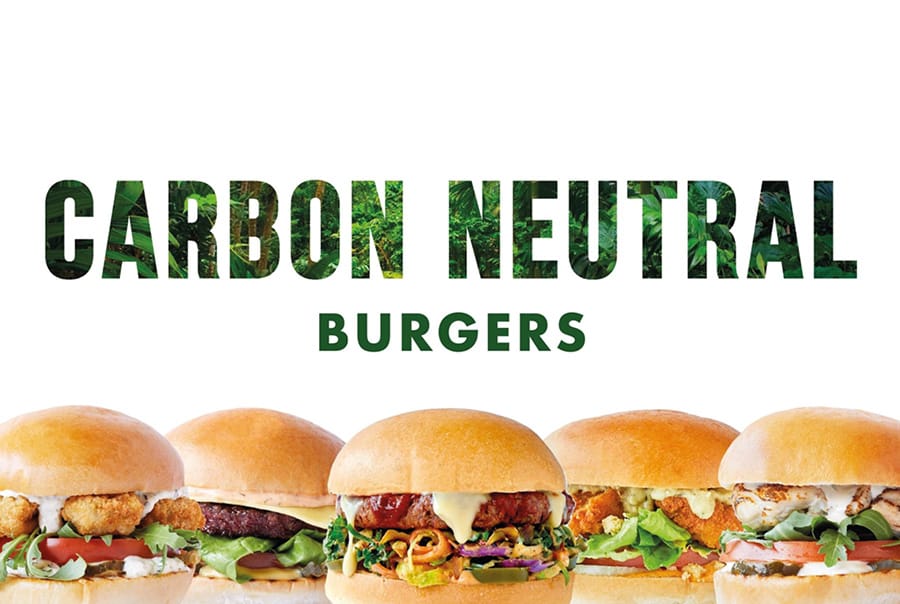 Fast Food that's better for the Planet – LEON
It has always been LEON's pledge to help make it easier for people to eat well, live well and be kind to the planet. With this in mind, they have recently signed up to an initiative that sees them committed to reducing carbon emissions and achieving Net Zero by 2030. Their new range of vegan burgers are carbon neutral and you can read more about their sustainable strategy as they continue to support the growth for looking after the planet.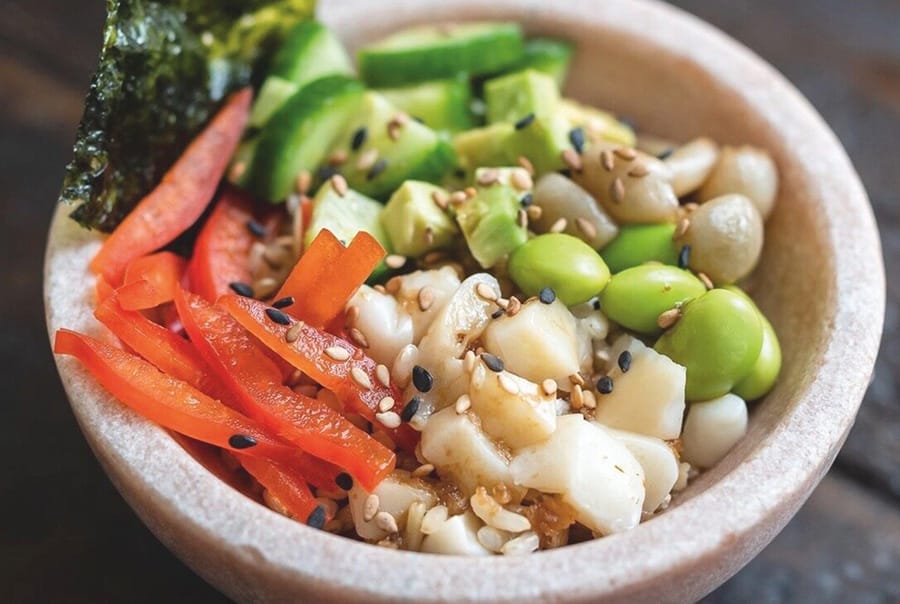 Cell based fish making its way to US tables – BlueNalu Inc.
The San Diego start-up looks to open a trial factory after securing a $60m investment and could see them as the first brand to start selling cell-based fish in the global seafood market. As lab-grown meat grasps traction across the world, BlueNalu Inc. seeks to produce mahi mahi as its first major product.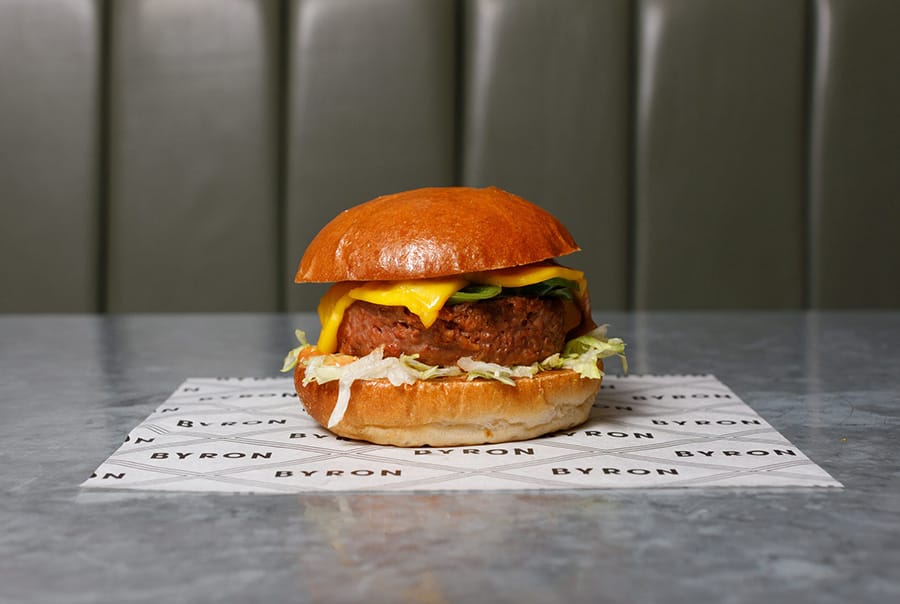 Subscription Boxes – The Vegan Kind
The Vegan Kind Supermarket is an online shop with the pledge to make vegan products more accessible across the UK. Their subscription boxes have been designed to add a bit of 'flair' to your month. Helping customers discover exciting new vegan products from well-known brands and start-ups. Some reviews say 'it's like having a birthday every month'.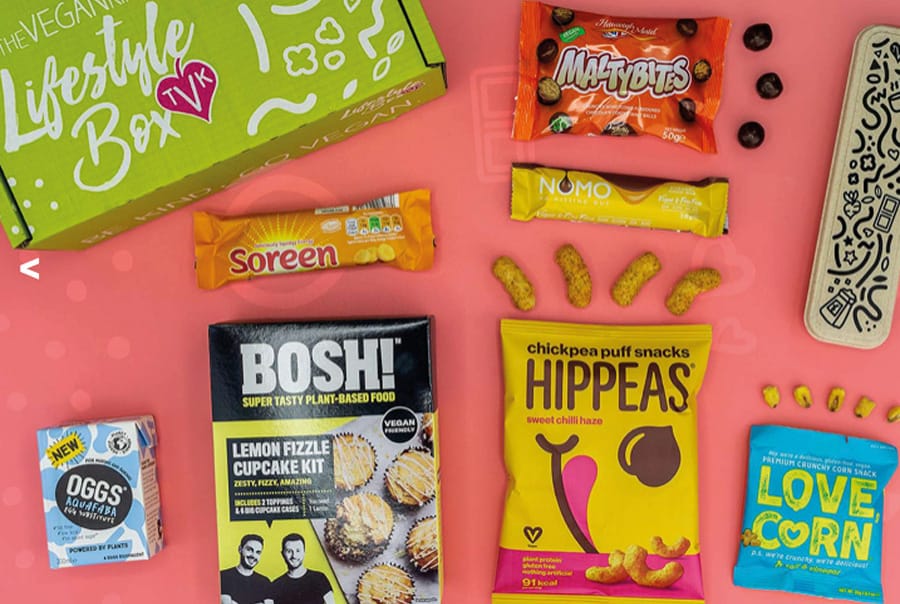 Vegan Haggis – Byron
Byron has pulled out all the stops for Burn's Night with a vegan haggis burger. This vegan masterpiece was created by their Edinburgh team and features roasted mushroom, vegan Cheddar, mustard, pickles, BBQ sauce, crispy onions, iceberg lettuce and the undoubtedly eccentric vegan haggis. Byron has also highlighted many of their favourites as vegan including their salted caramel milkshake, you'll be feeling pretty satisfied, now get me to Scotland to try this gem!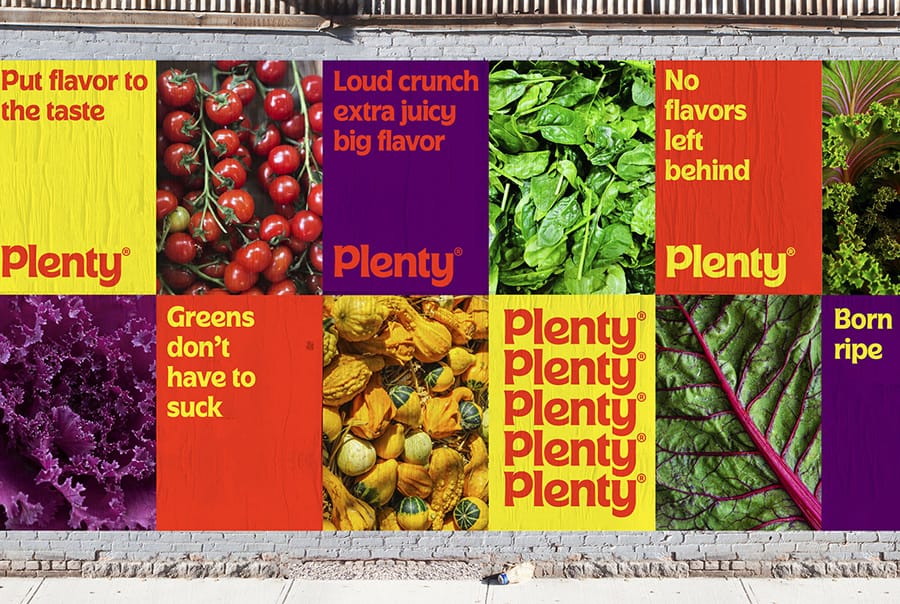 Vertical Farming – Plenty®
This brand has revolutionised how vegan branding can be rid of the 'healthy green' styling. This playful brand has a typeface uniquely created that is inspired by leaves, whilst the punchy colour palette gives the brand a warm approachable feel. Created by &Walsh agency, this brand is deliciously pleasing to the eye and certainly would have anyone looking to find out more!

Bio: Lois Hillier – Senior Designer
at Eat With Your Eyes.
With 5 years experience in the Eat With Your Eyes studio, Lois is a well-established member of the team creating brands from concept to completion. Researching, creating insight and grasping up-to-date trends comes hand in hand with harnessing expertise in the field of the hospitality sector and everything food and drink.
*Source – veganuary.com
Image Source – veganaury.com / vegworldmag.com / squirrelsisters.co.uk / oatly youTube / leon.co / bluenala.com / thevegankindsupermarket.com / byron.co.uk / andwalsh.com