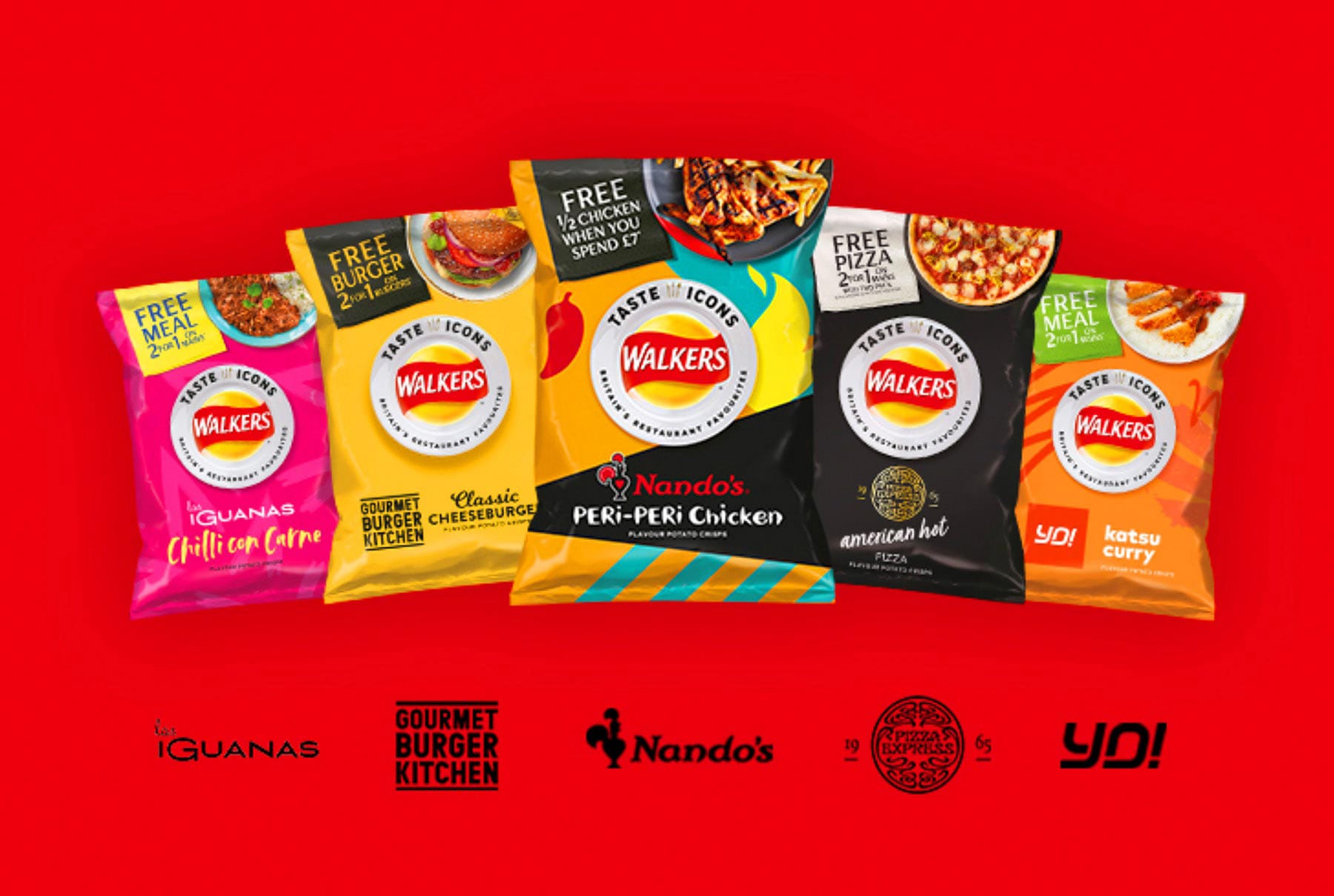 RESTAURANT TO RETAIL – THE ACCELERATING CASUAL DINING TREND
by Steve Oakey
on 23/06/2020
As casual dining brands face a massive battle to keep their heads above the water, more and more are turning towards retail to survive and even flourish.
'Restaurant to Retail' has long been a great strategy for widening brand exposure and creating a whole new revenue stream. Back in 2018, £120m of Pizza Express'£543m group revenue was through retail sales*. Who hasn't seen the Pizza Express brand in a supermarket?
Add the continued success of supermarket sales during lock-down to the mix and we have a massive green light for struggling high street casual dining brands to get creative and join the party. It's time to think clever, adapt and get your brand to where people are still spending with confidence.
I'm always drawn to the creativity of casual dining brands in supermarkets. I love the Wahaca range, Leon sauces and anything by Nando's. The best ones always catch your eye and cleverly evoke the experience of eating out – something we are all missing at the moment. Leon have actually just popped up with their own 'fan favourite' Waffle Fries. You can now buy bags of these from the freezers at Sainsbury's.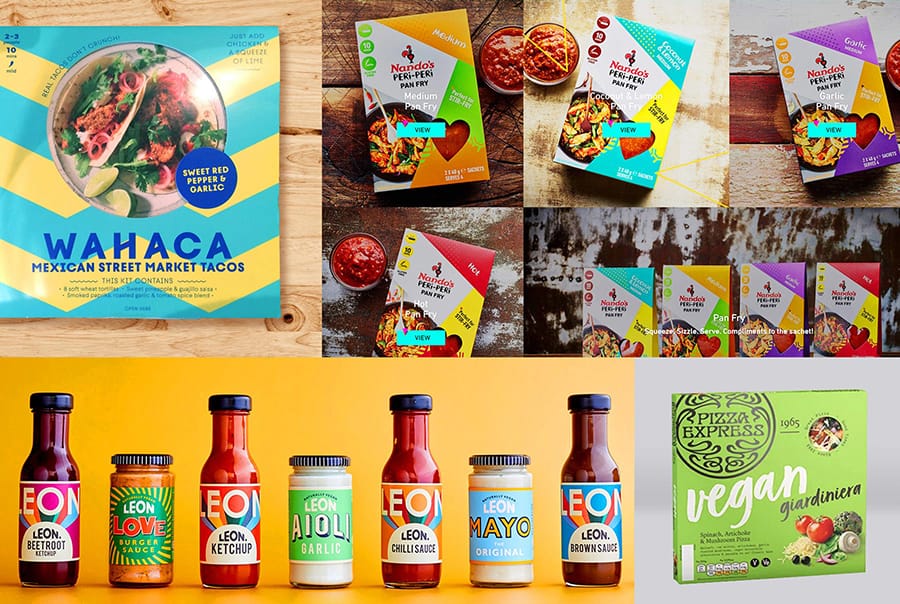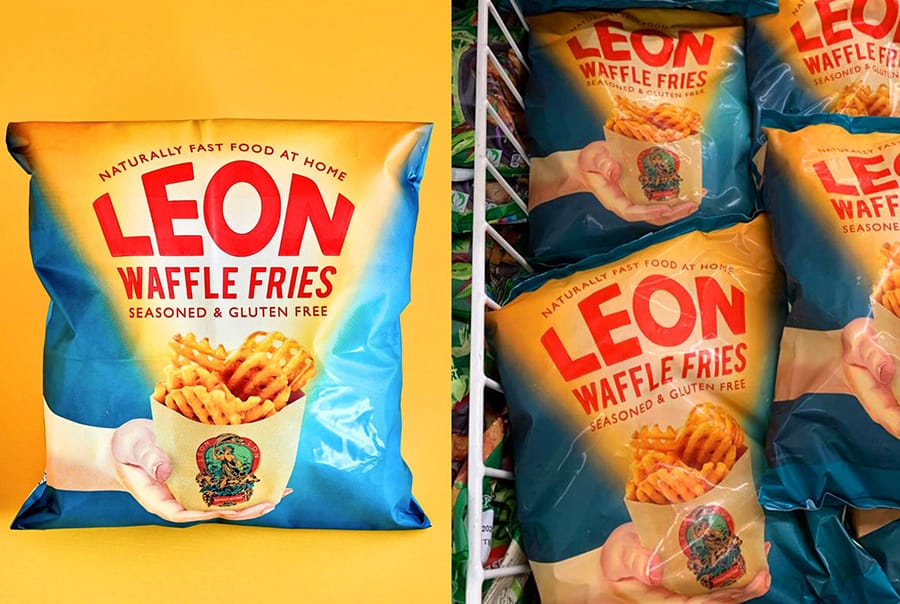 What's really interesting is how dining brands are now cross-marketing to reach new markets. Walkers Crisps have just launched a new range of five flavours from some of the UK's favourite high street restaurants. What a brilliant bit of collaboration. The YO! packet is flavoured with Katsu curry and we have a chilli con carne from Las Iguanas. Flavours from Nando's, GBK and Pizza Express also feature.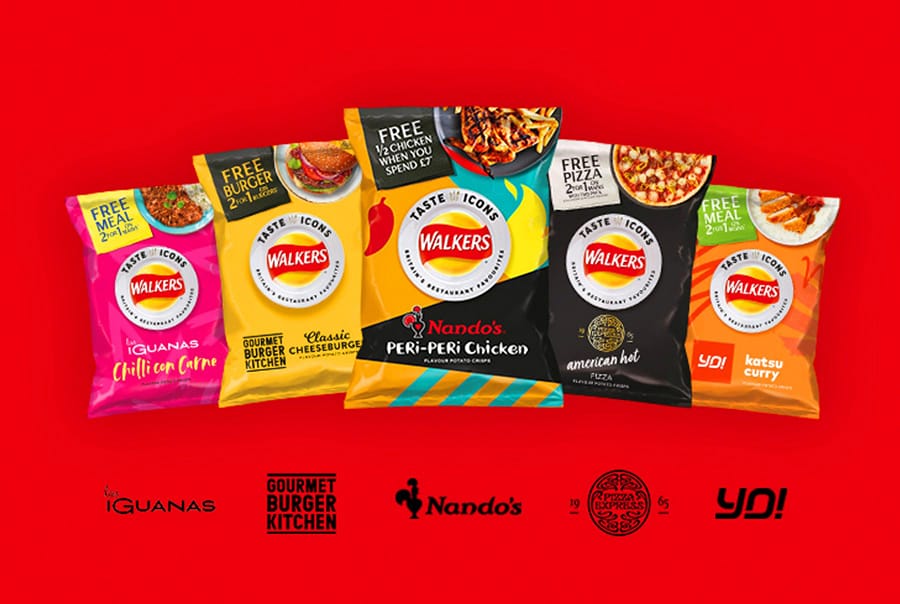 Has anyone noticed that Pret have just popped up with their first retail offering on Amazon? Now you can have your favourite Pret coffee experience at home. This is a massive platform and many food and drink brands will be adapting their experience accordingly and hoping to infiltrate this potentially lucrative retail market.
Launched last week was an 'at-home' kit from Dishoom, complete with all the ingredients (and the know-how) to create their famous Bacon Naan Rolls. Each kit also contains loose leaf Darjeeling tea, chai spices and fresh ginger slices for brewing Masala Chai. The kits are initially available to neighbours of the King's Cross, Kensington and Shoreditch cafés but if they taste as good as the restaurant experience, they will surely become a huge retail success.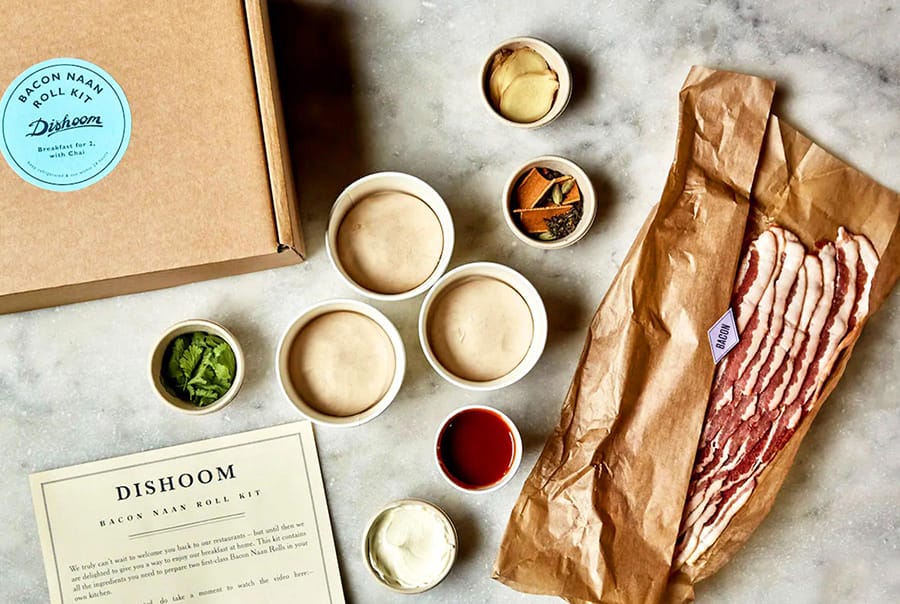 So what's next? Greene King have just launched their 'Pub Grub' delivery service. Now you can enjoy your favourite pub meals like a roast dinner or beer battered fish and chips for home delivery. If this proves to be a winner with customers I can see clever breweries adapting the 'out of pub' meals to sit on supermarket shelves – why not? This could then also exploit a potential cross-marketing opportunity to the drinks aisles "best enjoyed with a Greene King IPA".
Anyway, keep an eye out for all the cool new casual dining experience adaptations appearing in your local supermarkets – they're coming thick and fast!
*Figures from the Financial Times.
Image Source – dishoom.com, leon.co, nandos.co.uk, pizzaexpress.com, walkers.co.uk.com