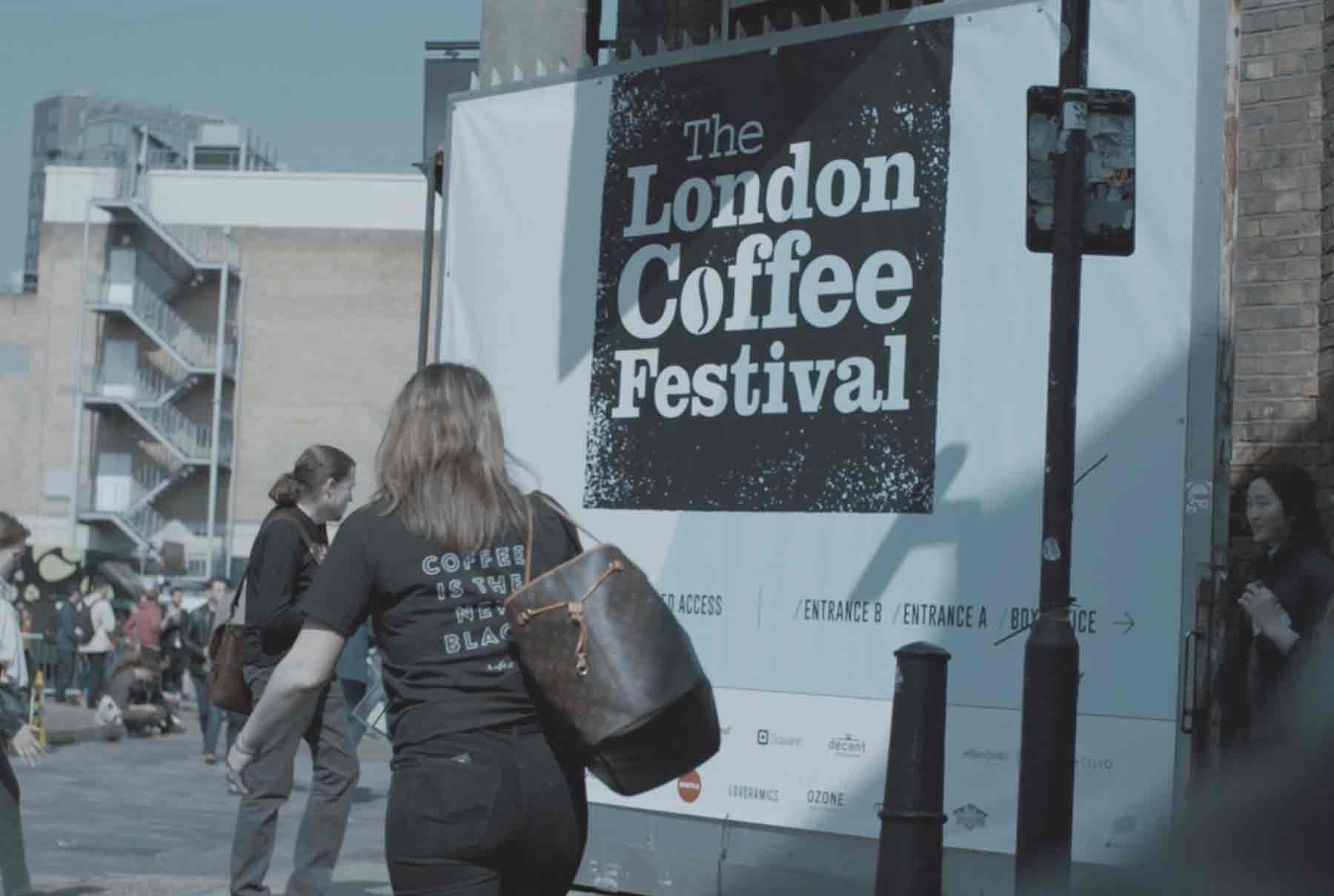 The Cold Brew Revolution
by Lois Hillier
on 17/05/2019
Last month, we attended the much anticipated coffee event of the UK, The London Coffee Festival. Taking in the aromas and immersing ourselves into the magical bean that is coffee. One coffee product stood out for myself in particular, the cold brew.
Not to be mistaken for an iced coffee, this brew is the process of steeping ground coffee beans in cold water over at least a 16hr period. This method of brewing allows for complexities in flavour. Much different than what you would get if you were to use the coffee for an espresso.
Due to the lack of heat penetrating the beans, the acidity is reduced which leaves for a sweeter and richer flavour. Coffee is well known for giving us that much needed 'kick' there are much more added benefits to drinking a cold brew than maybe going for your regular hot one. With the benefits of high anti-oxidants and higher caffeine per millilitre (in most cases), there's a reason why the popularity of this drink is becoming a mainstream phenomenon in our health-conscious society.
This drink has been widely sweeping America over the past 10 years. Now over-seas and making its way across land of the UK, there's an open market for some seriously delicious brews.
So, let's take a look at some of the UK's top Cold Coffee Brewers…
UNION
Sourcing fine coffee from over 14 countries worldwide, Union Coffee Roasters have been serving great coffee since 2001. However it was only last year when they perfected their recipe for their new Cold Brew Concentrate. This premium coffee speciality has been made into their new Sparkling Black Nitro Coffee Cold Brew. Perfectly refreshing for a summers day. We were lucky enough to try this wonderfully light drink at the festival and it's something I certainly look out for when looking for my coffee fix.
After a lot of experimentation their cold brew concentrate is a double strength which means when it's mixed with water, milk or even tonic, you're left with a rich intense flavour, full of sweetness and fruity tones rather than the acidic off-flavours of a hot bean extraction.
As well as selling their bags of many beans you can find their coffee concentrate and also 250ml aluminium cans of their sparkling black coffee on their website unionroasted.com
SANDOWS
A 'distinctively British' brand, Sandows produce their cold brews on the South Coast. Based on the Victorian bodybuilder, Eugen Sandow, their crossed olde-time barbells icon is said to be the perfect metaphor for "the time and effort they put into making their cold brew'.
This extra smooth drink is packed full of caffeine and comes in many different formats which can be used for a variety of drinks, including their Espresso Martini Mix. Ditching the high sugars and artificial sweeteners, this cold brew gives you a natural kick. Partnering with Cornwall-based Origin Coffee Roasters, they pick specialty-grade beans to make sure only the best tasting brew is created.
You can find their brews across the UK. From independent cafes to restaurants and bars, and luxury retailers. They can also be purchased from their website sandows.com. Coming in Original Cold Brew, Citrus Cold Brew and Spice Cold Brew. All in 250ml aluminium cans.
Find out more here.
CRUDE
At Crude, it's all about flavour making. Bringing you a cold brew that is centred around flavour. They source beans that are harvested at their peak of exceptional flavour and are rid of any imperfections. Their passion is 'to innovate and deliver flavour in its purest, crudest form'.
Constantly crafting and creating coffee products, they believe that 'great coffee can be the pillar of a successful business, from the morning fix to the lunch-time grab-and-go and beyond into the evening with coffee cocktails.' From selling their single origin beans, for you to enjoy hot or cold, they sell their cold brew products in aluminium cans. Nitro Cold Brew Coffee, Sparkling Cold Brew Coffee: Cherryade and Sparkling Cold Brew Coffee: Cream Soda. You can find them at crudedrinks.co.uk
Here are some other Cold Brew Coffees we have found:
So next time you're thinking about getting your coffee fix… why not try something a little different.
Image source: Union Roasted, Sandows, Crude Drinks, Coolcoldbrew, Artemis Brew, Fitch Brew Co, Kuka Coffee