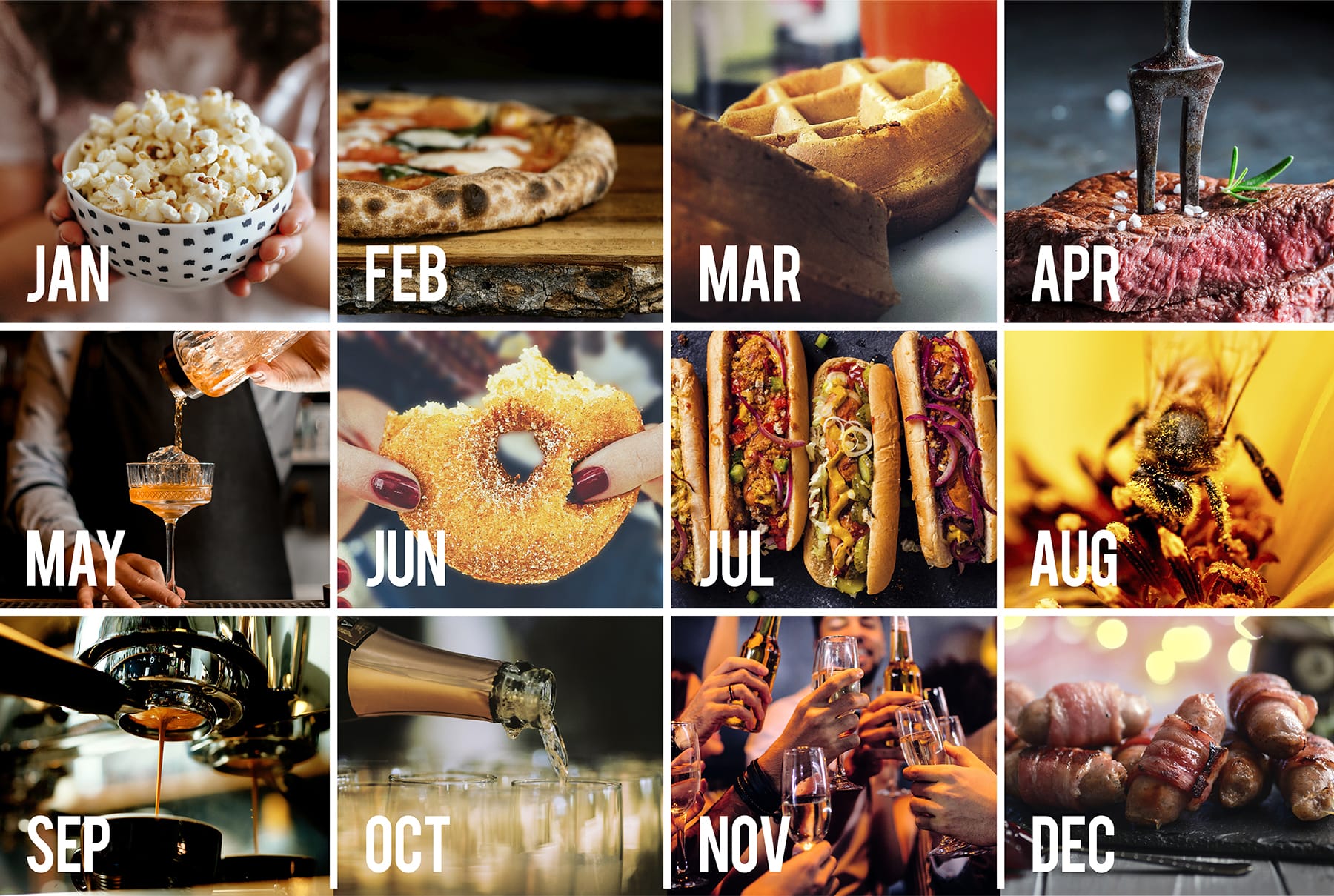 THE FOODIE CALENDAR
by Chloe George
on 25/08/2022
When marketing for food and beverage brands, from restaurants and hotels to snack brands and everything in-between, it's always a good idea to know what's going on in the wider landscape. There is of course a 'day for everything' now, so it's always worth knowing what's coming up to see which of these celebratory and awareness days fit into your brand image.
The Foodie Calendar from Eat With Your Eyes is a marketing tool that's great for plotting out content, offers and ways to tie your brand into celebratory days.We have mapped out the year, updated regularly, with a curated list of UK and some US food and drink related days for each month. You can view each month alone, at any time, to see key dates ahead of time, as far as a year in the future.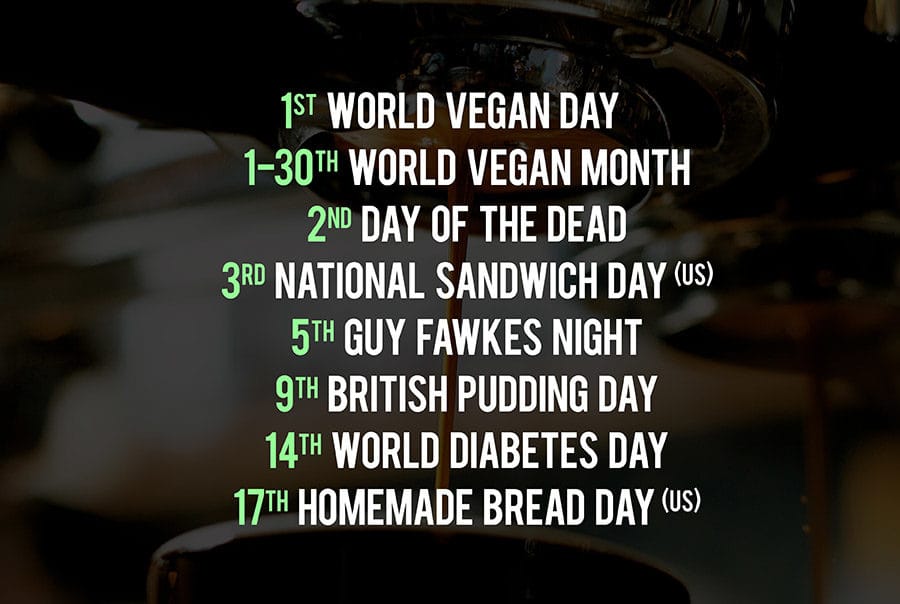 Some days are filled with fun, such as National Pigs-In-A-Blanket Day on the 24th April to celebrate those small but mighty savoury treats, or World Cocktail Day on 13th May encouraging you to celebrate with new cocktail flavours and recipes. Meanwhile, we also pin-point days surrounding sustainability, health and charitable organisations. From MacMillan's World's Biggest Coffee Morning in September, World Diabetes Day, Organic September and more; using the Foodie Calendar can help make sure your brand has a higher awareness of what is going on in the world and the causes worth supporting.
Overall, The Foodie Calendar is a great way to keep up with celebratory days for your business to take part in, whether it's in restaurant offers, social media posts for engagement and interaction with your following and customers, or being able to raise awareness for causes you care about.
Ensure to bookmark this page so that's it always there to refer to when needed and if you have a foodie project you would like to talk to us about please feel free to get in touch.


Bio: Chloe George – Junior Account Manager

With a degree in Film & Television studies, and a passion for writing and social media, Chloe loves to use her creative thinking to research, explore trends, and write.