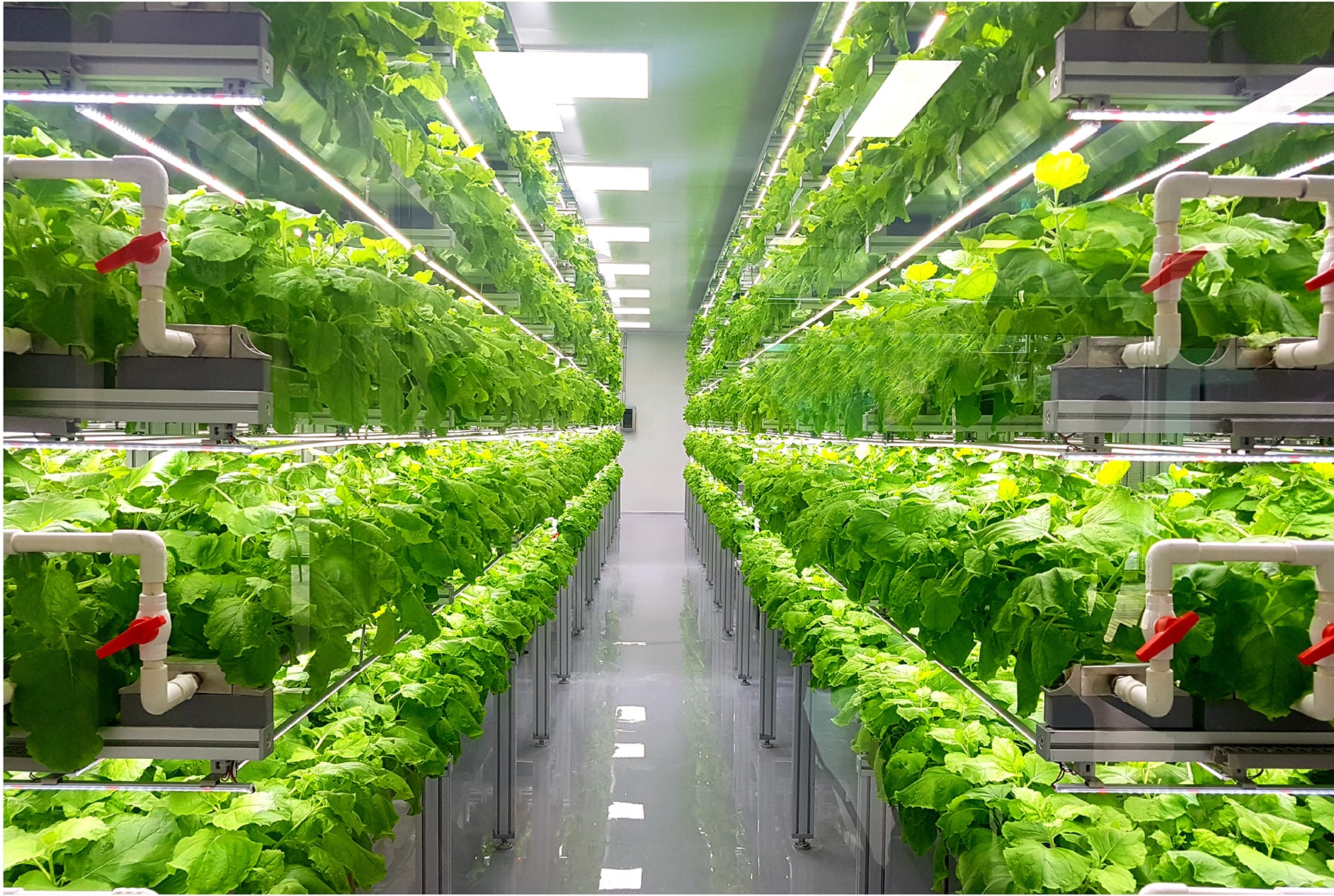 THE FUTURE OFVERTICAL FARMING
by Jake Lockett
on 10/03/2021
Growing the Industry
Growing food indoors is not a new thing, in fact it has been around for decades. However, in recent years the industry has had a huge kick-start and is looking to revolutionise agriculture as we know it in the near future.
With the influx of lower cost, better performance LED lighting, robotics and automation innovations combined with the rise of renewable energy, vertical farming is looking more viable and scaleable than ever. Jeffrey Landau, the director of business development at Agritecture Consulting has estimated that the global value of vertical farming will rise from $403m in 2013 to about $6.4bn by 2023.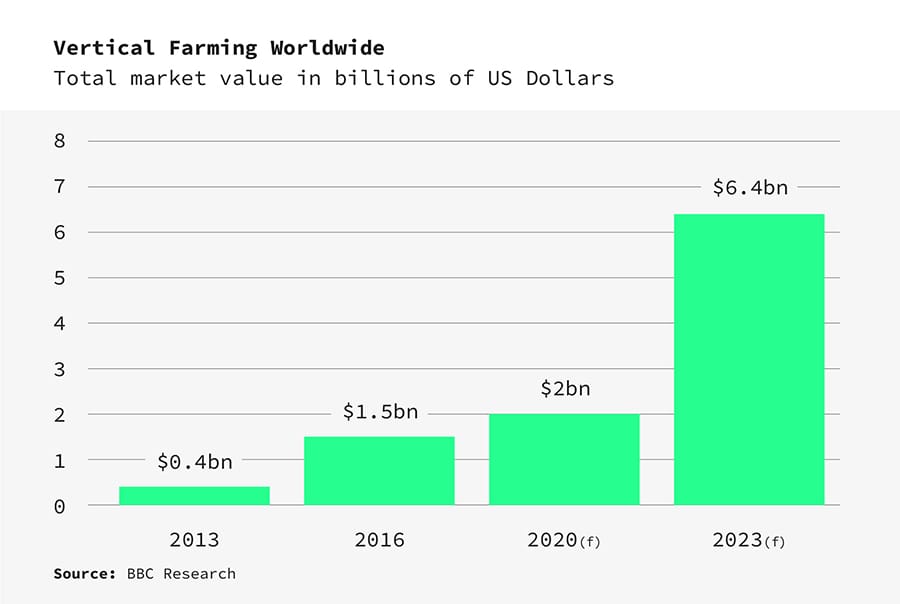 A Fresh Type of Farming?
Although the industry is still in its infancy, with only smaller leaves and herbs being grown at the moment; with vertical farming produce can be grown 365 days a year. There's no seasonal flux, and the yield is virtually 100% guaranteed; a huge step up from more traditional forms of agriculture.
This makes is a very attractive way to grow produce in more remote locations, supplying fresh produce without huge logistics operations, or for companies that want to efficiently grow certain produce that is heavily seasonal or reliant on very specific conditions.
Vertical farming can pop up anywhere in the world in a matter of months, from huge industrial scale operations to tiny programs inside storage containers. These farms have a completely isolated micro-climate, which can be changed from the perfect conditions for growing mint to basil in the click of a button. In addition to this, in the current climate of remote working, the advantages of being able to operate a whole farm with a skeleton crew are clear, with much of the potential labour being done with AI, or controlled remotely.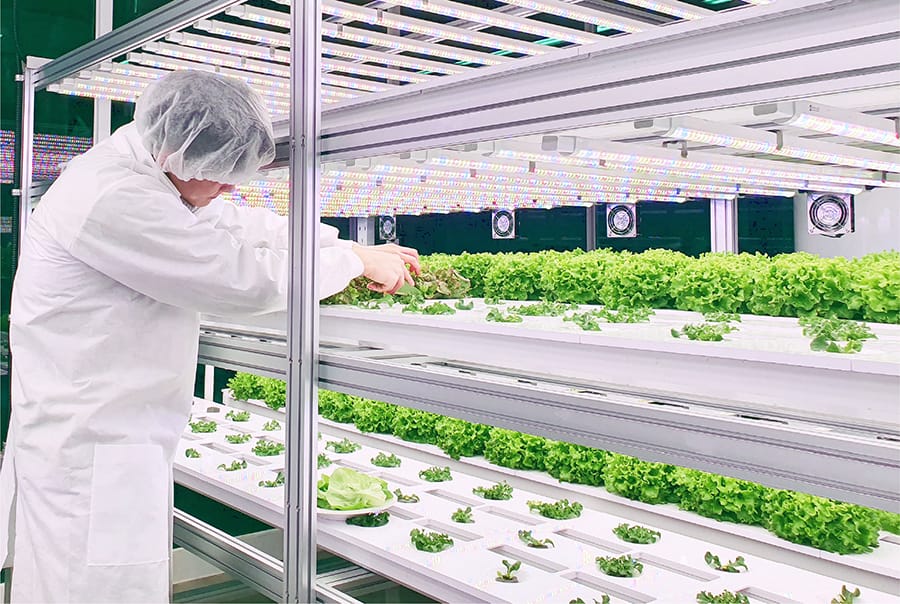 However, one of the main concerns about vertical farming is the cost of running, from both a financial and a carbon footprint standpoint. Companies face a difficult decision between the high start-up costs of a highly automated facility vs. a cheaper operation with less automation and higher labour costs. Running these well-lit micro climates also uses a lot of electricity, which can be a huge problem in the short term. However, it is expected that as the world moves towards renewable energy, the cost of running will reduce, and the carbon impact of these operations will fade away to almost nothing.
Mr Peggs, an artificial intelligence expert who founded Square Roots, a vertical farming company, stresses that the industry is still in its infancy and struggling to find the right business models. However, he believes that it seems likely that this format of farming will have a growing place in the world of agriculture.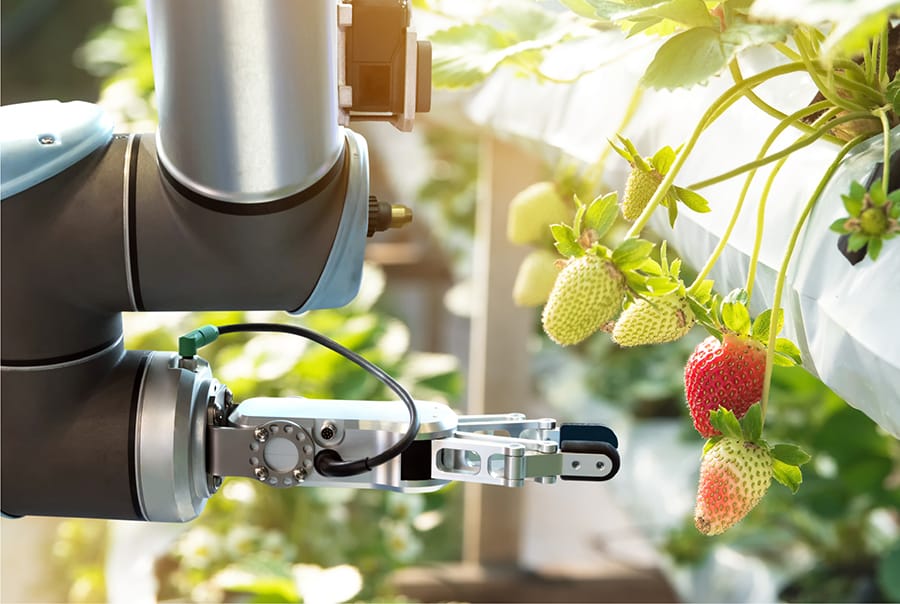 From Vertical Farm to Table
Mr Peggs says: "It makes sense to grow perishable produce in the same neighbourhood as the consumer – stuff that doesn't travel well. A lot of produce – tomatoes, strawberries – are grown for travel, not for taste. It doesn't make sense to vertically farm food with a long shelf life."
This quick-to-market, fresh produce can be harvested year-round, and will most likely be very attractive to cost-cutting supermarket chains, with their notoriously complex supply chains. Currently, fresh produce can travel hundreds, if not thousands of miles from farm to shelf, losing quality every mile that it travels. This obvious weakness of traditional agriculture could be exploited by vertical farming by producing crops efficiently near urban population centres.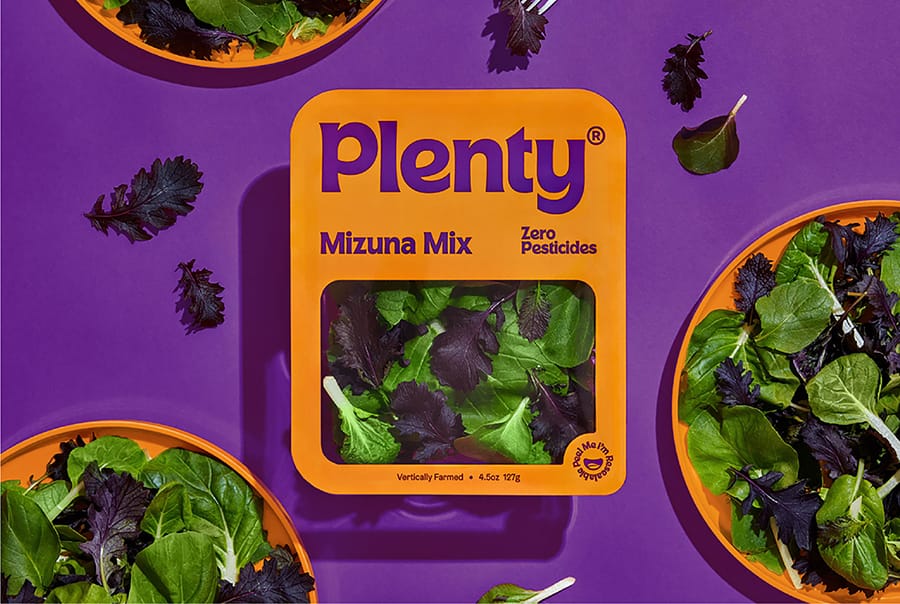 In Times of Plenty
With this new idea of bringing fresh veg, grown within miles of the place you buy it will give rise to a new form of sustainability provenance. One such company, Plenty, claims to be the future of modern farming.
'It's not about microgreens. Plenty's farms bring sustainable food that you actually want to eat while saving 1 million gallons of water per week and using less land.'
Plenty's new look, created by &Walsh is designed to give a friendlier, more "approachable" face to the brand rather than relying on "typical healthy green visual cues", according to the agency.
Proudly claiming to 'feed more for less', Plenty has a business model we can expect to see more and more of in the future. Companies shouting about their less wasteful growing methods, undercutting their way into the traditional supply chain, or in some cases, creating their own.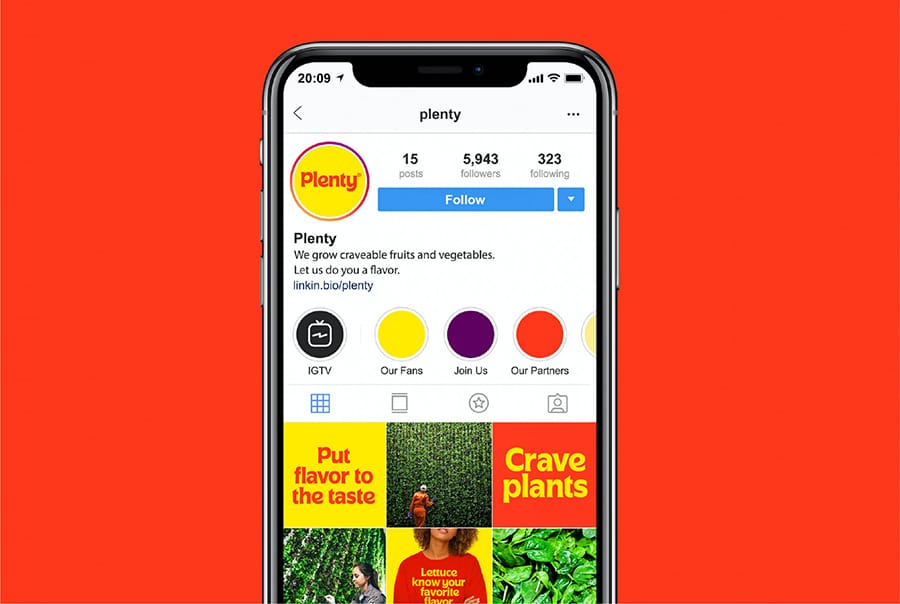 Alongside Plenty there are loads of other companies helping bring this new vertical farming closer to the consumer. Most of these players have more in common with tech start-ups than traditional agriculture firms and their branding reflects this. These companies are aiming to create friendly, modern and ultimately intriguing identities that will give them an opportunity to educate consumers on the potentials of buying foods produced with vertical farming.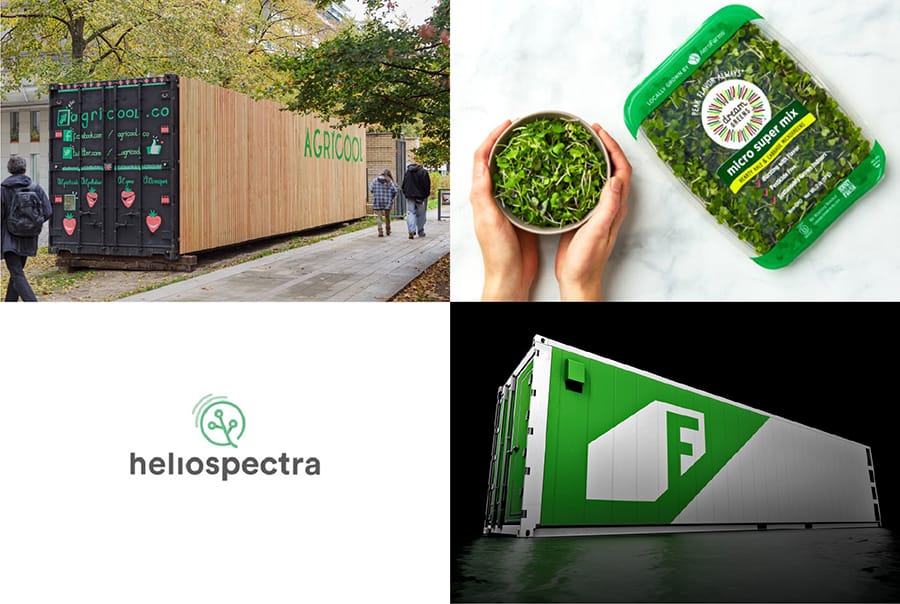 AgriCool, Freight Farms, HelioSpectra, AeroFarms
In the end, public perception will influence how ubiquitous vertical farming will be in the ever changing 21st Century; and as with any industry, recognisable brands with strong brand stories will play a huge role in convincing consumers of its merits.

Bio: Jake Lockett – Designer
at Eat With Your Eyes.
With 8 years experience as a graphic designer and animator, Jake gets his teeth into all things creative in the Eat With Your Eyes studio, creating exciting food brands from concept to completion.
Image Source –
andwalsh.com / digitalfoodlab.com / dreamgreens.com / heliospectra.com / freightfarms.com