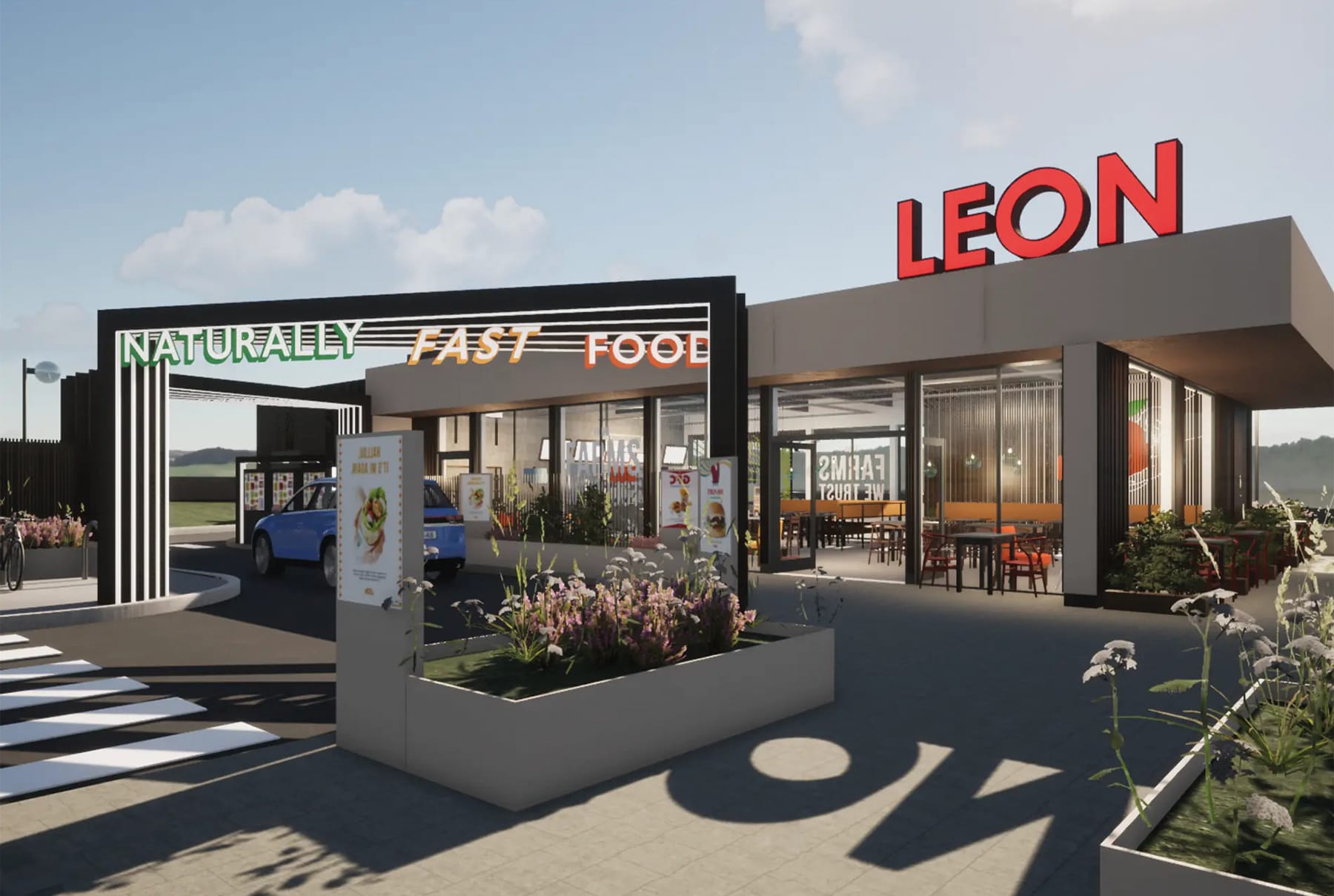 THE FUTUREOF LEON
by Tony Chambers
on 25/08/2021
I recently read the news about the acquisition of Leon Restaurants by EG Group – with a mix of both concern and excitement.
EG Group, run by the billionaire brothers Mohsin and Zuber, who also acquired a major stake in ASDA from Wallmart in a £6.8bn deal in 2020, currently operate 700 foodservice outlets in the UK and Ireland. Leon currently has around 70 restaurants – and EG Group have stated plans to grow Leon by roughly 20 new sites per year.
There is also a neat fit with Leon's ventures into a retail product range, having access to EG Group and Asda convenience retail stores. Although, concerns have been raised about the conflict of interest with Leon's current exclusive arrangement with Sainsbury's to provide groceries and ready meals.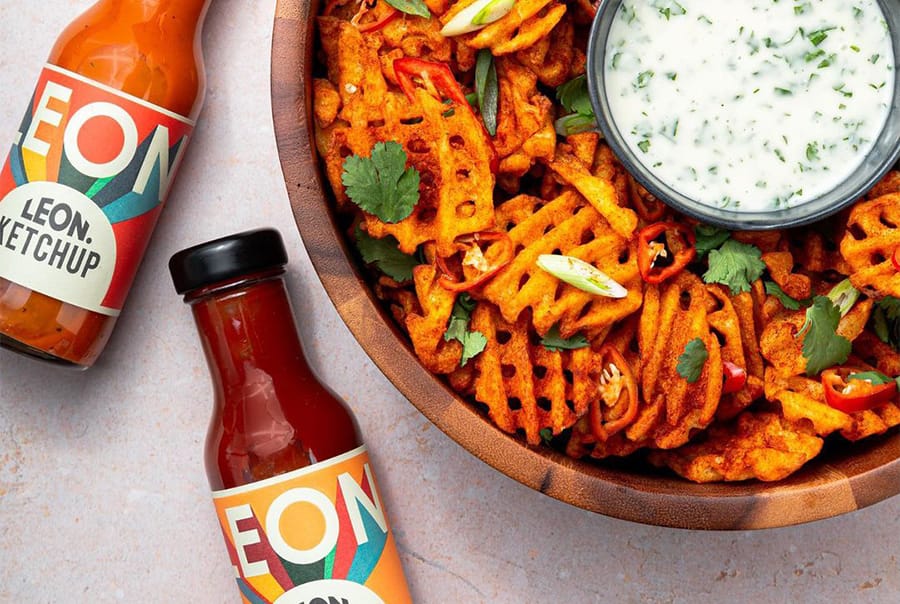 What has made Leon special on our high streets is its focus on fast casual healthy meals that are carefully sourced and planet friendly too. It was the first fast food brand to put health and wellbeing at the top of its agenda. Producing fantastic, tasty, modern food that is good for you and served in innovative eco-packaging.
Famous for their 'hot boxes', such as chargrilled chicken & chorizo or Moroccan Meatballs served with brown rice and slaw, their dishes are packed with colour, herbs and spices. Delicious fast food.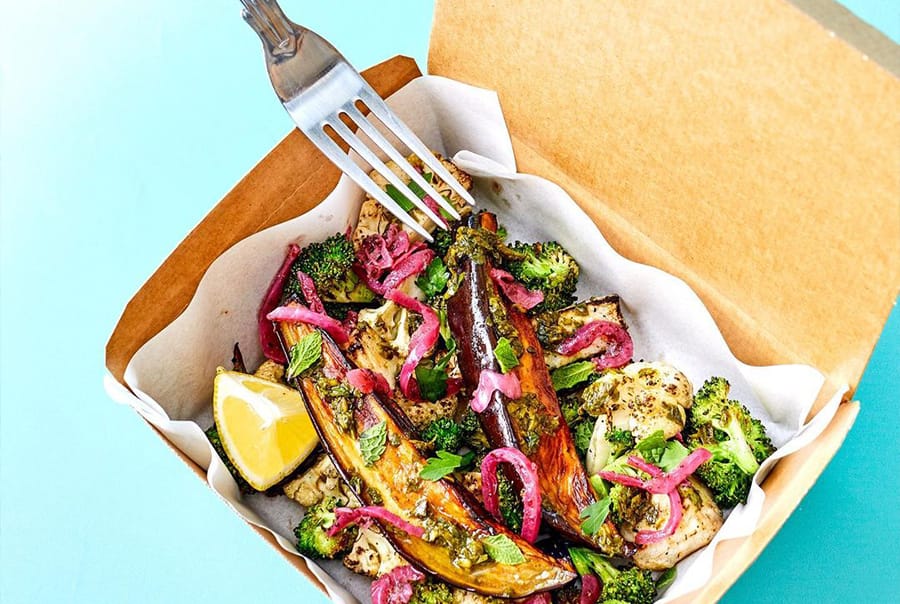 So EG's plans offer an exciting possibility to take this distinctive and very much loved fast healthy food offer to a wider audience throughout the UK and Ireland. Think; a really exciting modern health-focused alternative to McDonalds, available everywhere! The first new site EG expect to launch is a drive-thru in West Yorkshire this Autumn, with high tech ordering systems and 100% renewable energy including its own wind turbine – fitting in nicely with Leon's founding eco values.
The obvious concern here is the loss of Leon's entrepreneurial founder owners – John Vincent, Henry Dimbleby and Allegra McEvedy. Dimbleby and McAvedy had already left the business years ago although retained shareholding, but Vincent has been the driving force of Leon's growth, and he will be exiting the business completely. Will the innovation, quality and distinctiveness, the personality and fun casual spirit, go with its inspirational founders?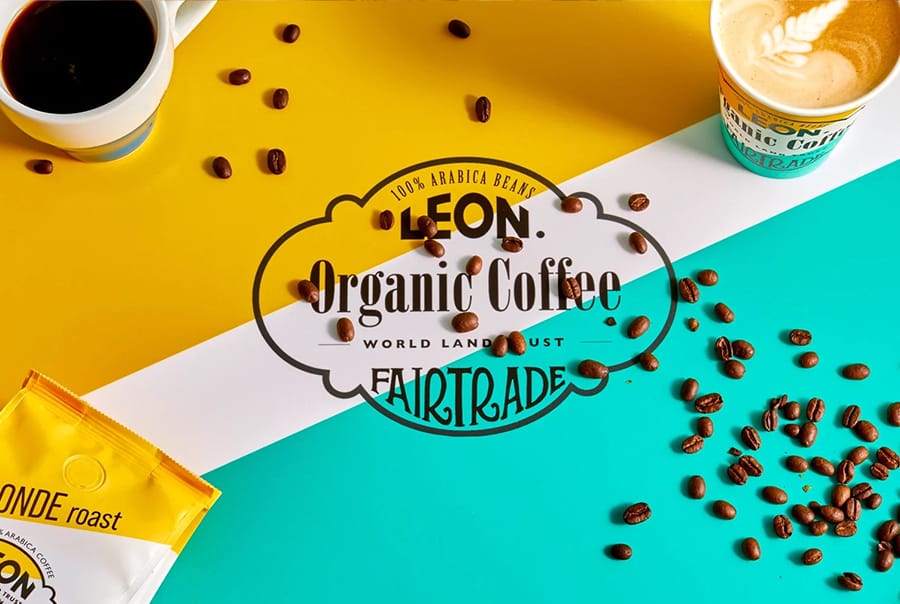 You have to admit it, EG's empire expansion, from the brothers' first petrol station site in Bury, is a remarkable story of success. EG Group are well versed in working with third party brand partnerships within their petrol forecourts through franchise arrangements – including Starbucks, KFC, Burger King, Greggs, Sbarro, Cinnabon and Subway. Leon is a bold and daring addition which brings something of a very elevated quality to their foodservice portfolio.
This acquisition comes on the back of Boparan Restaurants buying Carluccio's, again, with plans to roll out this famous old name into lots of new, and sometimes unexpected locations – starting with Sainsbury's supermarkets.
I shall be watching how both these famous food brands perform under new ownership with great interest over the coming year. Leon, in particular, will be a welcome addition to every corner of the UK if it's distinctive, modern quality spirit can survive and thrive.

Bio: Tony Chambers – co-founder and director at Eat With Your Eyes
Tony co-founded Eat With Your Eyes in 2009, and has 30 years experience in the creative design sector. He is a passionate and highly experienced strategic design and branding consultant, motivated by doing great work which adds real value to client business and end-consumer lives. Tony believes great design must be informed by the latest consumer trends and insight, and always deeply aligned to every client's unique personality and culture.
Image source – www.leon.co / Leon Instagram