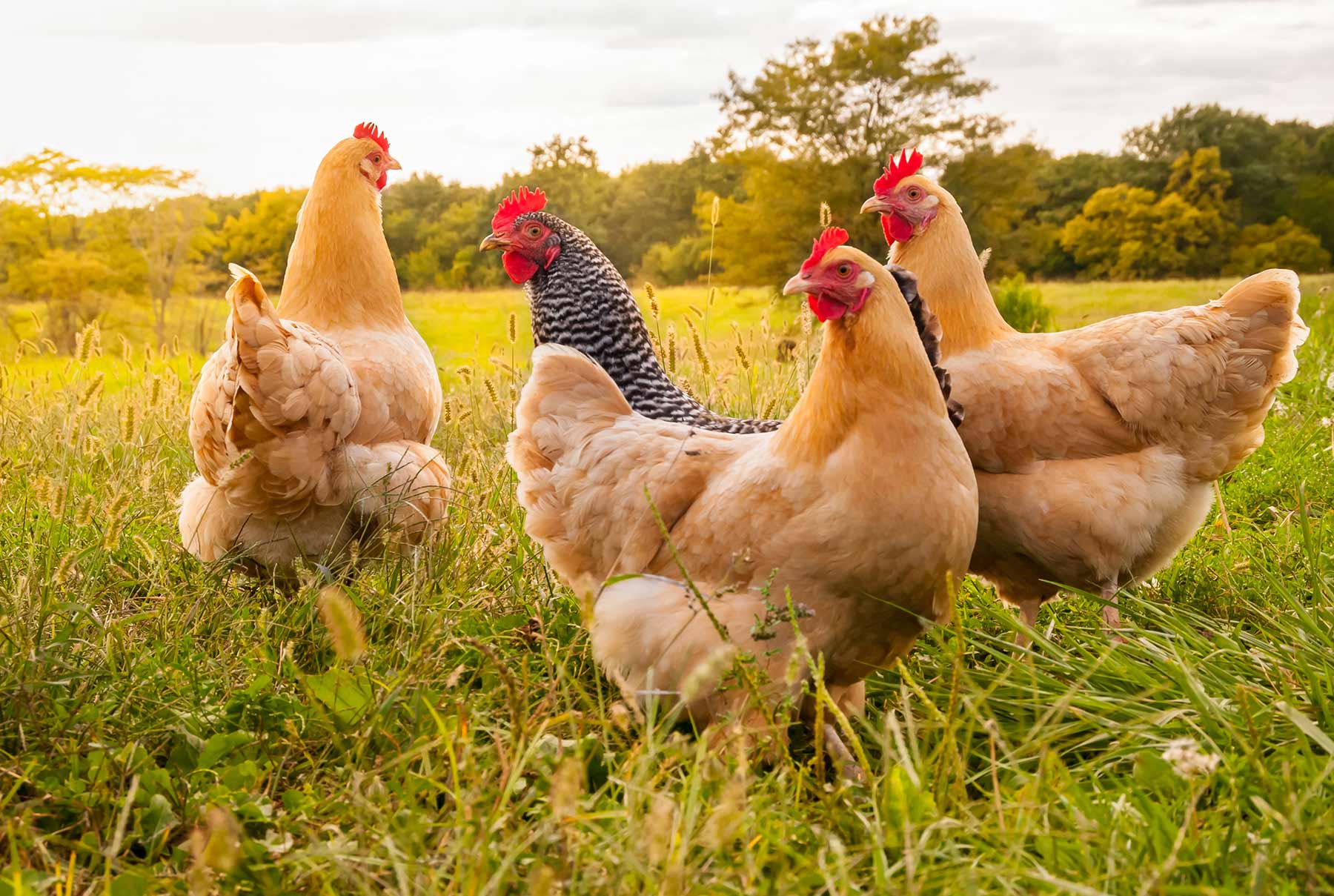 When chicken isn't chicken
by Lois Hillier
on 17/02/2020
We are living in a very exciting time where technology is becoming the solution to the meat epidemic that has been hitting many headlines over the last year. I've watched many documentaries that suggest the meat industry is having devastating effects on our planet.
There are much more complicated reasons as to why people don't eat meat than ever before. This includes:
• Humane reasons
• Religion
• The use of antibiotics
• Climate change
• Soy production (which links with deforestation)
• A healthier lifestyle
and more…
I myself, have taken the pledge to go vegetarian since last summer and have felt I could only do this through 'meat substitutes'. 1 in 4 products produced last year in the UK were vegan based*. This is a revolutionary step forward in the way we are consuming products in this century.
With this in hand, I have been trying out a lot of different brands and wanted to share my findings…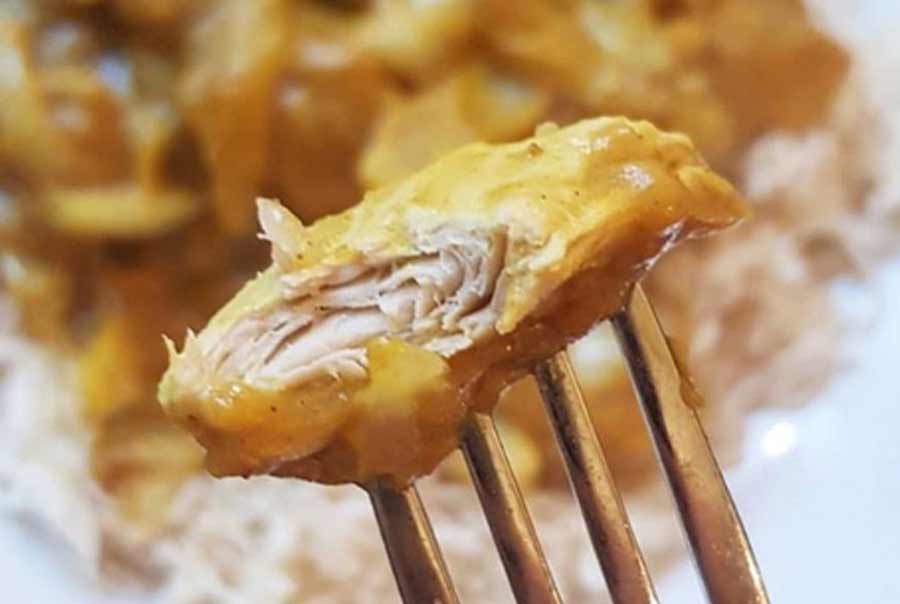 THIS ISN'T CHICKEN
Bought in Waitrose – £3.99 for 190g.
'Have you just fed me chicken?'. They were the first words that came out of my partner's mouth when he tucked into a curry I had made. Although more expensive than some of the other competitors I've tried, this chicken was insane. It looked like chopped cooked chicken, it even had the layers and flakiness of it. Once fried up in the pan it stayed juicy and almost gelatinous.
The main ingredient soy protein and is about 140 kcal per 100g and 22.3g protein.
(info from this.co – sea salt and cracked black pepper chicken).
The name is bizarre, and when asked in the supermarket to help locate this, it did sound a bit strange to say. It's high-impact and bold and the packaging is relatively sustainable coming in coated cardboard sealed packaging.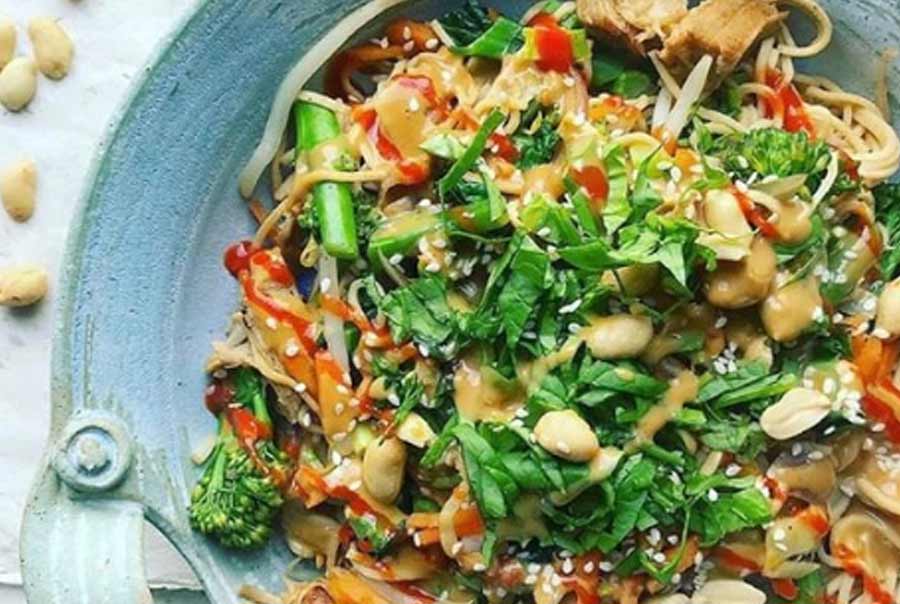 VIVERA CHICKEN PIECES
Bought in Sainsbury's – £2.50 for 175g.
As their famous saying goes 'change the world bite by bite'. This wasn't my favourite I do have to say. It was slightly rubbery in texture and didn't have the best flavour, but with that being said, once I'd added it with a sweet potato and guac it was a fine addition to the dinner. However, their other products such as the shwarma kebab pieces are definitely worth a try!
The main ingredient rehydrated soya protein and is about 118 kcal per 100g and 19g protein.
(info from vivera.com – plant chicken pieces).
Their branding has changed a lot even in the last half year since I've been eating their products, the slight camouflage style is reflected in their 'mission' to help the world eat less meat. Their Instagram page is full of tasty recipes and ideas and has reflected the brand well.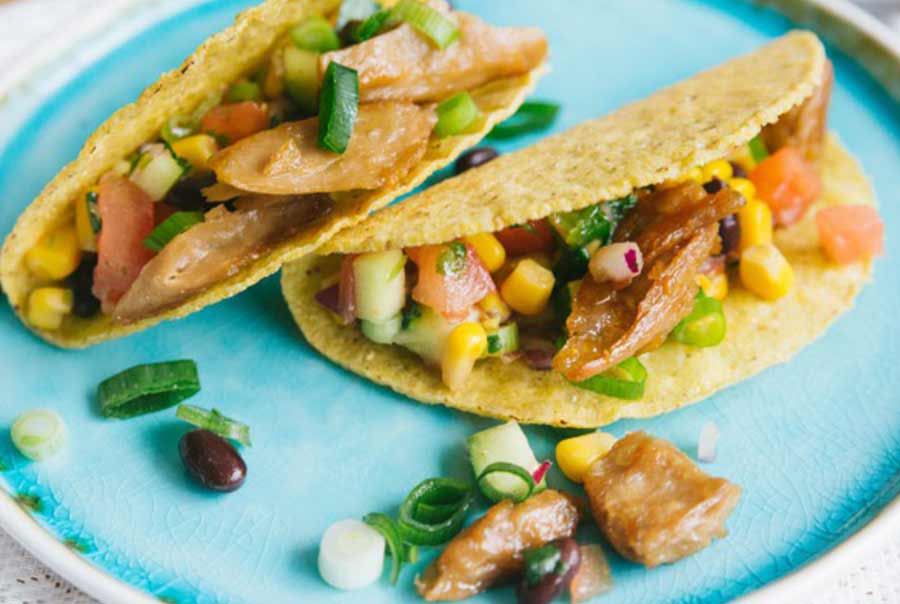 WHAT THE CLUCK – THE VEGETARIAN BUTCHER
Bought in Waitrose – £3.40 for 160g.
Seriously though, that's some convincing chicken right there. There's a slight look of the skin of a charred chicken. This 100% plant-based chicken is the perfect texture for chicken. I added this to a stir fry, and it added depth and flavour.  It's strange to think it isn't the real thing, but that is why I love it.
The main ingredient Soy protein and is about 164 kcal per 100g and 21.4g protein.
The branding is so fun. For starters, the name is just wacky! The logo takes on a traditional style and feels upmarket. The 'butcher of the future' is certainly turning heads and is definitely my favourite that is have discovered so far.
(info from thevegetarianbutcher.com – No chicken chunks).
There are people that are concerned that their veggie substitutes are becoming 'too much like the real thing' and there's a lot of people that don't eat it, because they don't like those textures. I personally feel that the way to get people to eat differently is to give them what they want but with more sustainable solutions.
It's really exciting to see these innovative products come to market, as scientists begin to really take a stance on how food will be sourced in many years to come.
Why not have a read of this article on how food is being created from air… bbc.co.uk
Whatever you enjoy eating, why not give one of these a go, you never know, you may like it…
*The guardian – Mintel global food and drink analyst
Images sourced from vivera.com / thevegetarianbutcher.com / this.co